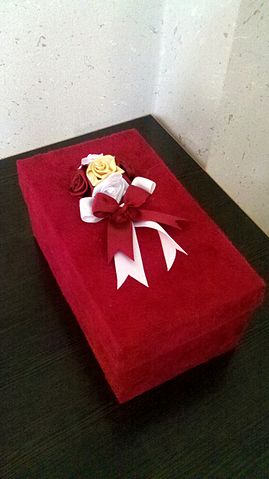 A male engineer I once worked with told me that, when he got married, he told his wife that he didn't pick up on hints.  If she wanted something for her birthday, she would hand him a magazine, point to a picture, and say, "I want this for my birthday."  I've personally used a similar approach after a couple of events where my husband said, "I wanted to get you something, but I didn't know what you wanted."  If I see something I like, I may send an email to him saying, "If you're thinking about birthday gifts, you can put this on your list."  Sometimes I'm more subtle, like when we walk into Barnes and Noble and I make a comment about how it sure would be nice to have a Nook or Kindle…and then proceed to play with the demo model for a half-hour and ask the salesperson all kinds of questions.  (I haven't gotten one yet, so perhaps that's too subtle?  Maybe I should post something in a place my husband might read…)
Engineers, like everyone else, have been taught that it's generally not nice to ask for things they want, though.  And what do you do if you're trying to get a gift for someone who is less articulate about their wants than I and my colleague's wife are?
1 – If they have a hobby, it's always good to give them something related to their hobby…if you know enough to make a wise choice.  Be careful with this, though.  Some hobbies are easier to buy for than others.  (Beer brewing supplies…great!  Stereo equipment…I'm sure I'd get the wrong model.)
2 – About 20 years ago, I would've said a gift card to Radio Shack would be awesome.  Now, they've moved away from selling the stuff you tinker with.  However, most engineers still like to make their own stuff for fun, so maybe a gift card to Adafruit or Digikey would be nice.
3 – If your engineer is more of the mechanical persuasion or loves to 'improve' your house, hardware stores are another good choice.  And just about every engineer I know loves to have tools of just about any variety.
4 – You can always find perfectly funny and nerdy stuff through ThinkGeek.  Especially nerdy t-shirts.
5 – Books!  Or at least gift cards to book stores.
6 – Gizmos…but make sure you research first!  (One of the best presents I ever got was a GPS because I had problems getting lost in Minneapolis a lot.)
Of course, maybe you know your engineer very well.  If this list doesn't apply, what other things do you give them? And for the engineers out there, what am I missing?  Here's your chance to say what you'd REALLY like to get…and then you can send a link to your spouse.  😉
(Thanks to Milad Mosapoor for the gift box image!)