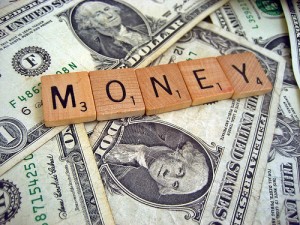 I was talking to my brother-in-law about salaries the other day. He mentioned he knew some police officers in the area that had base salaries in the $70-80K range. With the regular overtime they got policing public events like carnivals and sporting events (rough gig!), their salaries went into the six-figure range. Aside from the shock I had at my decision not to be a police officer, I caught myself wondering:
How much do I think that job is really worth?
Part of me thinks that the police should be paid well. They are protecting people and that's an important thing. It's an odd situation too, because we are in a relatively safe area. Should cops in the safer areas get paid well because they continue to keep us safe? Or should they be paid less because the area is already safe? (And for those wondering: yes, this is a suburb and yes unions are involved, but really that's not the point) Regardless, I did think this compensation was a little high, especially when I compare it to engineering salaries and the amount of training required to get that position.
But then I realized I really don't have any clue how to value people.
One of the most popular posts here at Engineer Blogs is my post on "Expectations and Electrical Engineering Salaries". In it, I talk about the (realistically) linear vs the (assumed) exponential growth of EE salaries and how this is hardly ever the case, for a variety of reasons. But in that and all other posts you see about salaries, the following phrase is almost always a prominent part of the article: "Market Valuation".
Sure, you might think you're worth more. The work you do might even actually be worth more. But no, it doesn't matter. If the market says you're worth $50,o00, you're often anchored with that number and have some amount of wiggle room around it. Any time you can be put into a category where an HR department can compare you to a larger group of people (and therefore spend less on you), they will try to do it.
I also was reading an interesting post on Hacker News and Stack Exchange about why business managers and project managers get paid higher salaries than programmers (engineers). Many of the comments referred to the higher stress levels of PM because of the expectations that it will actually eventually be the manager that needs to get the product out the door. Also the fact that the project manager is "closer to the money", a topic that often comes up when comparing engineering and sales salaries. This is a theory that as you get jobs that are closer and closer to when the product actually gets sold, there is more and more money to be had. When you're just a "cost center" in the production of a product, each additional person that works on the product is just a multiple of the average cost of employing an engineer, versus how much value an individual engineer actually adds to a product.
So my question for our readers is: How would you value an engineer? Perhaps you already do. Perhaps you have knowledge about how other engineers are valued? Should the value be tied to the ultimate market valuation of the product? (ie. should the inventor of the iPod be paid millions more than the inventor of the Zune?) If so, should an engineer be punished when there is a failure of a product? How the heck do we figure all this money stuff out, anyhow?
Thanks to 401K 2012 for the money shot…