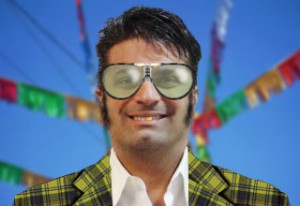 I'm heading car shopping today. I'm not particularly excited about it. I'm really not a fan of spending money.
I've written before about being a cheapskate as an engineer. I think it's just baked into my fabric and I don't think I'm the only engineer like that. However, there are exceptions to when I'm a cheapskate and I've been changing over the years.
Many times in engineering, there is a huge value in paying more for something than you would deem natural. One example is shipping. Would I normally pay $100 to get a box of parts the next day? No, of course not. I'd wait and complain about not having my parts if I were ordering them at home. Would I pay a consultant to help me solve a big problem I'm having in order to get the job done faster? No, I'd strain over it at home for weeks, still not get it done and then hire someone (or beg someone more knowledgeable for some hints). Would I buy pay a premium to buy a high quality piece of test or industrial equipment and buy a service contract? No, I'd buy a cheap Chinese version and complain when it breaks. The key here is that in engineering and in business, there is value in preserving your time (often associated with not prolonging your project schedule).
Does this extend to your personal life as well?
Engineers are kind of on the cusp of having "high" salaries; like most things, this depends on perspective. The beginning salaries for an electrical engineer are pretty great as a starting salary (especially when compared to liberal arts majors), but definitely not enough where you'd go out an immediately buy a mansion and a Bentley. Salary.com states the median starting salary for an "Electrical Engineer I" at $61,161. Obviously salaries are geographically dependent (and those folks in California raise the averages for EEs because the proportionately higher number of engineers and higher cost of living). However, were I to stay in an engineering role until I reached "Electrical Engineer V", the median salary goes up to $114,831. Depending on where you live and how far those dollars you earn can take you, this puts you into the the 15% of earners in the United States. If you assume your spouse or partner earns half of that (making your household income $172,246), you rise to the top 3% of earning households in the United States. Assuming a 2500 hours of work a year (assume you're both working 25% more hours in a year because of being in a senior position), that makes your hourly household rate $68.89/hour. This is of course in a before-tax situation, so lets assume at a 30% tax rate, that drops down to about $48 per hour. Does this mean you should hire someone to complete tasks for you if you can hire them for less than $40/hour?
Well, maybe.
The first assumption there is that you'd be paying for exactly the service you require, with zero input from you. That is hardly ever the case. Even a housekeeper requires direction and administrative assistance (payment, for instance). The other is that you can continue making more per hour if you chose to work instead of do whatever task you're looking to offload. If you're a salaried worker–as many engineers are–then you cannot say that foregoing cleaning the house will necessarily equate to you making more money at the end of the day; doubly so, since we're assuming a two earner household.  If one of the two earners is a consultant and charges by the hour it's a possibility, but not ever hour worked can be charged and in all likelihood that 2500 hour number of hours worked would spike by even more as a consultant (unless they are very judicious with their time).
Regardless, there is always cost associated with time. This is true whether you are purchasing a service or providing it. The question is whether you're willing to accept the cost and are willing to take on any work that you're not willing to pay for. I had this example recently with the brakes on my car. I have really squeaky brake calipers right now. They're on their way towards needing to be replaced, but I have assurances from a trusted mechanic that they are safe (it's just embarrassing when I slow down next to a car with its windows open). My decision is whether to pay my mechanic for the parts and labor or pay just for the parts and then spend the time learning how to do it; I'd also need to buy any necessary tools (in this case, quite a few). While learning how to replace the brake calipers will have longer term implications of being able to fix future problems and having the tools on hand to do so, there is a significantly higher cost associated with learning. Using the estimated rate above (ridiculously out of my range, but I'll use it for convenience) and estimating that it would likely take me a full day to figure out how to change out the calipers and make the required runs to the store (I always forget something), that means I would cost me 8 hours * $50/hour. I need to compare the $400 it would take to learn how to do it (not counting the $200 or so I would need in tools because those would retain marginal value to me) with the $150 or so the mechanic is charging me. That's a $250 class, taught by an amateur, no less! I'm not saying it wouldn't be worthwhile, just that there is an expense associated with it. This does not take into account all the other things I could be doing on a weekend like cleaning my house, working on my garden or working on my websites. Nor does it take into account the softer cost of not spending time with my wife and my dogs (none of them have shown interest in working on cars, so I couldn't combine the two).
As for the car shopping, which inspired this post, it's an interesting situation. There is relatively small margins for the car dealerships (5-10% per car, depending on how good the salesperson is). If I'm looking at a car listed at $20,000, that means $2000 of that is up for grabs with the dealership. Assuming they have some kind of promotion going on in the first place, let's lower it to $1500 (making the advertised price for the car $19,500). If I assume that the dealership is willing to give up no more than 5% of their margin (and using this chart from TrueCar using the Honda Insight as an indicative car and averages people pay), then that's a $500 difference that I can try to save. If I were as lucky as the high earner I mentioned above (again, this rate isn't even close for me, but I don't want to do the math again), that means I should spend no more than 10 hours at a $50/hour rate (post tax dollars here since it's a purchase of a consumer item).  This includes picking out what make and model of car I want, researching it all and then going to talk to different dealerships.
In reality, I'm going to try and spend much less time than the 10 hours I've estimated. Why? Because one thing not taken into account is the quality of life aspect (which I touched on last week when I discussed working from the countryside). For the car shopping, I don't want to talk to terrible car salespeople (and wait for them to "go check with their manager") for 10 hours or be researching for that long. Ultimately, it's worth more to me to just get it over with even if I lose a little money in the process. With the car repair, I'm ultimately willing to pay someone to fix my brakes because it'll get it done faster and there will be a safety and convenience factor to it. But  that's just a personal choice and really is the underlying thought to all of personal finance decisions. If it's important to you and you can afford it, then it makes sense. What other people think is quite irrelevant.
What about you? Are you willing to trade time for money? What is your breaking point? Do you do the tradeoff with being able to earn more at work? What else gates your decisions? Let us know in the comments!
Thanks to bonkedproducer for the picture of the salesman