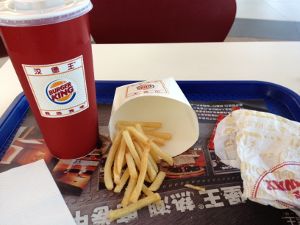 I've been away from EngineerBlogs.org for a couple of weeks as I've been traveling. I finally made it out of China, and it was about time. I flew directly to a country that shall not be named, except to say she is the top exporter of crude oil to the United States. But I didn't linger long in oil-country, just enough to take care of some personal business before heading off to my next stop, America the Beautiful and her Keystone State. For two straight nights, I had greasy burgers and fries for dinner and I must say, it felt pretty good. I've now returned to oil-country and will stay here a while before going back to China again.
Despite my travels, one thing I continue to do is to interview candidates for our open analog IC design positions in China. I leave all the fancy questions, such as control theory, discrete time sampling, gain bandwidth product, gain compression, etc. for my Chinese team members to ask the candidate. I'm just a dumb engineering manager, so I ask dumb, basic questions in my interviews. Analog circuits can get quite complicated, but I've never asked a question thus far that required more than 5 basic electrical devices.
I've written on this topic before. One of my first posts on EngineerBlogs.org discussed what I expect candidates to know about the basics of transistors. Indeed, that's how I usually start my interviews, by asking them about a single electrical device. I then move on to a two device circuit. But this time, I use even more basic devices, stuff that any EE student would learn in their first year, stuff that even other engineering disciplines learn — the resistor and capacitor. Here's the circuit and input voltage that I present each candidate: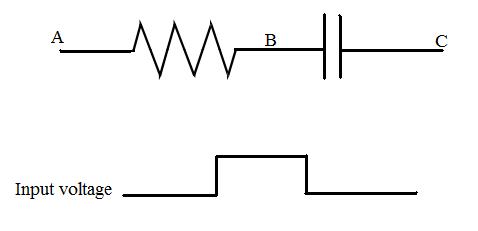 I ask the question two ways. First, I ask that if the input voltage was connected to node C and node A was grounded, draw me the waveform on node B. Now reverse the connections on nodes A and C. Draw me node B again. I may add some variation, such as saying that instead of node A being grounded, it is actually tied to 350V. Seems pretty straightforward. Circuits 101 stuff. What I find surprising, year after year, interviewing candidates originating from all over the world, young and old, masters and doctorates, is that half of them will answer the first part of this question wrong.
So here's my advice. Study up on your basics before going to an interview. Because not being able to figure out a two-device RC circuit in an analog design job interview will make you look really stupid.
As for the answers to the question above, I'll leave it as an exercise for the reader.
—
What The Flux is a semi-regular weekendish feature on EngineeringBlogs.org that follows the follies and jollies of an engineer in industry, yours truly.