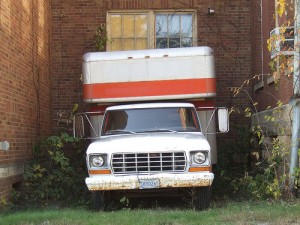 A funny thing happens when you try and hire someone you know: they usually tell you more about their life than a potential employee would ever tell an employer.
In the midst of talking to an acquaintance and trying to convince him to come work with me, we got talking about location. He did not currently live in the same city as me. He also divulged that he was considering a different job further away, just about as far away from where he lived as he could get (without leaving the country). We began discussing the merits of moving for a job and he stated it quite simply:
For the right job, he would move just about anywhere.
I, of course, immediately began probing him on worst case scenarios. What about completely barren areas or moving to a place that had very few resources (grocery, gasoline, etc)? What about if the weather was terrible? What if the cost of living was outrageous? But still, he maintained that the right job would get him anywhere.
It was at this point that I began thinking of my own perfect job (I enjoy my current job a lot but I still have a perfect job situation in my head). How far would I go for it? I know for me, I would need the following:
Ability to get back to my extended family once per year (once every two years maximum).
Decent enough weather to go outside once per day, even if not for long.
A town with one decent restaurant.
A modern grocery story that has available produce.
Not so remote of a location that I cannot have an internet connection (it's my livelihood….sort of).
On the other end of the spectrum, if it were a big city, I would need some ability to get to green space once per day.
Much more importantly, dear reader, is knowing how far would you go? If you found a job that was truly a perfect fit for you, what would you give up? Where would you consider moving to? Have you done this in the past? Please let us know in the comments!
Thanks to amyfry for the picture of the truck