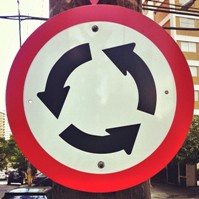 This week at Engineer Blogs we're talking about your role as an engineer as your company changes over time. I'm lucky enough to work for a company that has a well established and successful product. We also have lots of specialized support departments that attempt to make the engineer's life a little easier. But on the other hand we are still rapidly growing. The company has more than doubled in size in my tenure. I've talked before about the conflicts between doing the technical work or doing project management work. A company with a reputation and a good administrative staff can be a huge boon to an engineer but if you are growing you need to be careful you don't rest on your laurels either. (Street sign photo credit)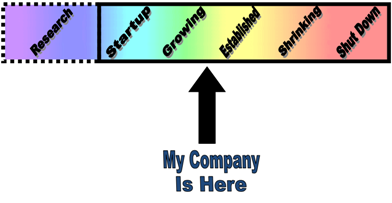 When I had to return something in my personal life and stopped by the local post office I realized how spoiled I was. My shipping department will find the exact box I need and properly secure anything I give them to send. My purchasing department can find dozens of suppliers for most commercial parts and many of the folks are familiar with our suppliers and their specialties if I have a new design we want to make out of house. If I need a new shop made in the machine shop I need only fill out a few forms.
I don't even have to find business for my designs; There's several other departments who have a hand in getting contracts and finalizing all the paperwork so all I have to do is deliver a great product that fits the need already identified.
On the other hand we are rapidly growing. I work on a very dynamic project. It's no surprise maybe that an engineer would be putting on their technical writer hat to write up specifications, manuals, test plans, analysis reports, or even have a say in subcontracting documents. But even with a robust procurement department I often find myself doing the work of getting the quotes ahead of time. There are some decisions an engineer needs to make and can't leave to an accountant or an admin. I also often have to handle configuration and programmatic issues despite two strong departments in those arenas. And just this week I've had to take on roles as production controller, manufacturing planner, liaison both to customers and subcontractors, and even quality inspector.
It's great to have a large and diverse company to reduce the kinds of non-engineering that doesn't make the best use of my time. But often when you are in development you as the engineer can take on virtually any role. The whole research to production timeline requires your expertise demands your time and skill-sets. The lessons this has taught me is to both be thankful for what I have but also to remember not to ever rest on my laurels.