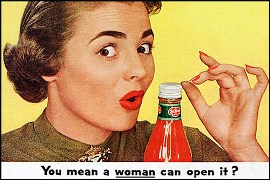 I've been on some extensive travel lately and as Chris Gammell related travelling for engineering is no easy task. Making sure you have all your necessary test equipment and access to all the resources you might need involves a lot of planning. But sometimes things just don't work out in your favor. I've talked about testing to failure before. However, plenty of times when you are not anticipating failure it happens anyways: Murphy strikes again.
The problem is in dealing with your failure. Very often it's unclear whether you caused a component to fail or whether you had a bad component to begin with. Miss MSE just talked about how engineers need to be good storytellers. Unfortunately there's very often no good story to tell. If it was your equipment that caused the failure (but you can't figure out how) that sort of implies you're due for future failure. Or maybe your own oversight, quality or design was just terrible. Then again, if the part you bought was bad that doesn't say much for the supplier. Sometimes you can dismiss this as a bad lot of parts and a vendor trying to cut corners. But more often you're working closely with design engineers at another company who should have been thoroughly testing these components before shipping them off to you.
Either way, you missed the opportunity somewhere. Whether it was oversight on your own equipment or a trust in another company that might have been misplaced. But so often even when it's clear exactly what failed and how it's not always clear why. And that's where the doublespeak comes in. If you plan to continue your relationship with a vendor that missed something in their quality procedures you can't rip them a new one. If it was your own equipment at fault you need to accept responsibility without actually accepting responsibility. Miss MSE is very correct that we need to be good storytellers but it's so much more than that. Often engineers need to be vague and elusive until there's a very clear trail of evidence to describe the failure, analysis and plans in place to prove it won't happen again, and hopefully some test plans as you go forward. Only once we have all our ducks in a row can we begin telling the whole story. Before then it might be an uncomfortable experience of looking for whose at fault while also being willing to dodge the truth until you have a solution and a new design in place.
(Photo a 1950s Delmonte ketchup ad of a new bottle cap design)