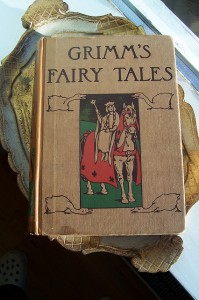 This week, several of my lab mates are off to a large conference. In my field, conferences almost universally entail a talk of some sort, usually 10 or 15 minutes with Powerpoint slides. For most young presenters, this time limit is a huge challenge, because they are fixated on showing all of the details to validate their results. Their slides are busy, without too much information for anyone to parse in the 60 seconds they have that slide up. Consequently, they rush through a lot of material, leaving their audience unsure of what they just heard.
The advice I was given by my first research advisor was to tell a story, focus on what the moral of the story is, and only give the details needed to lead the audience where you want them to go. Some of the best presentations I've seen have slides with a single well-designed graph. The speaker stays focused on one thing at a time, before tying together the pieces. I've yet to master this skill, but I try and keep this mind when preparing my own presentations.
This advice doesn't just apply to presentations, of course, but to any form of communication. For two equally valid theories, a good story will almost always win out. Thomas Young's description of the theory of elasticity was based largely on ideas Euler had published 75 years earlier, but he told a more compelling story, so we call it Young's modulus.
I've always been a proponent of the well-rounded engineer, and I'm generally in favor of the humanities requirements in most undergraduate programs. Why not study storytelling?
Image thanks to chezbunny.