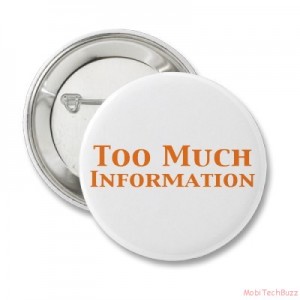 One of the things that I think an advisor should do is train their students technically (duh!) but also train them about the social-political-monetary issues of working in a competitive environment. I'm not talking about force my students to be Democrats or Republicans, but rather that they should understand that things are much more interlinked than they might believe. For my students that are pursuing academia, I hope that I'm giving them an accurate representation of what it takes to be in the same role that I'm in. For my students that will end up in industry, I hope this at least gives them some insights and clues for what to look for when they're deciding on a company.
I'll give you a few examples of what I'm talking about. All of my students (4) are currently paid out of startup money, which I'm using to seed projects that I'm hoping can lead to external funding, yadda yadda yadda. I've been very open with them saying that these are the initial goals but they may change depending on when I get a proposal funded (Ha! Like that's ever going to happen…). Well, recently, I've had a student working on a pet project of mine where the end result is rather specific. However, along the way, he's learned some very useful skills that can be applied to many different areas. It turns out, there's another prof who has significant funding is looking for someone with those skills that my student has. That's really cool because if I can get him funded through another project, I can either pick up another student or buy more cool tools for the lab.
So I sat down with my student and laid out the full scenario. He knows that he's working on my pet project and that he's funded out of startup funds, so that wasn't new. And when I asked him whether he would switch the scope of his research to work on a different project (basically taking a sub-system of his current project and turning it into a full-fledged project), he was all for it.
My questions for the masses are these: Do you think an advisor has to be that open with you about your project or can your advisor just say "ok, you're now working on this."? And for you students out there, are you going to just do whatever your advisor says? For example, even if my student didn't want to do the project, he's still going to do it because I suggested it. Also, how much does/did your advisor discuss funding/proposals/department interworkings with you? And did you find it useful or TMI?