Sophi Kravitz is an electrical engineer who enjoys being somewhere near the bottom of the learning curve. Currently, she is pursuing RF engineering, analog engineering and building art based on RF signals. She lives in a workshop containing a kitchen and living room with her husband.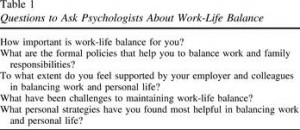 I am an Electrical Engineer working as a Salesperson.
I love engineering, it is my true passion, and I spend lots of time in my home shop building, designing and making stuff. I live in the Hudson Valley, NY, which isn't particularly desirable for tech people. The only large company here is IBM. There are very few design engineers in the area, which makes getting a generic engineering job at a generic small company pathetically easy.
So why did I switch?
I worked as a New Product design engineer for 7 years, enjoyably switching projects (and jobs) quite often. As an engineer, I found myself switching jobs all the time just to get a reasonable amount of time off. Whether you're a designer on a small team, or have a controlling boss or you work with people who equate working hard with working more hours, it's really, really hard to get out of the office for more than a week at a time.
I visited Guinee, China, New Zealand and various Western European countries, never leaving Work for longer than 9 days. I mentioned before that I have a strong attachment to designing electronics art pieces and gadgets that don't belong to my day job. So I was constantly trying to eek out Make-cations to complete personal projects.
Inevitably, I'd finish the work project and be waiting around for something thrilling to do; while waiting for Management to provide the next project, I was just doing busy-work . My requests to go home and wait, unpaid, were always met with disapproval. And so I'd move on, taking a 6 week Make-cation in between.
After a recruiter told me that my resume had too much "jumping around", I looked at the situation analytically and determined that a good solution would be to work part time. I mean, who wouldn't want to hire a smart, motivated, talented and most importantly, no-benefits-desired employee such as myself? At 20% less pay for a four day workweek, it would be a great deal. AND we are having a crappy economy, although I'm not sure that this is true at all for engineers…. so this makes pretty good economic sense, right? At my interviews, I'd argue that the Google model of giving tech employees 20% time off to "think" obviously works. I'd argue that I could be paid 20% less and the company would save money. I'd argue that being in the office on Fridays is a complete waste of time- all anyone does is plan lunch and their weekend. And they shop online! And gossip all day! It's just not healthy to have a bunch of adults stuffed into one building for so many hours together under corporate control.
This approach worked only once, in 2009-2010, the last time I worked for someone else as a design engineer. Result: 4 day workweek led to fighting with boss about schedule led to caving in to full time hours led to being laid off. Sigh.
After being laid off, I decided to stop working in engineering and try something else. 2010's poor economy led to a fairly long Make-cation before I landed a job in Technical Sales. In Sales, you can work from your phone, from your house, from anywhere in the world. I sell thermoelectric chillers to scientists and engineers. I had a long conversation yesterday with an engineer who is designing the sensor assembly for a PET machine. For me, conversations don't get much better than that!
Are you an engineer who is having trouble balancing your life's work and your work's life? What are you doing to change this? I would love to hear about it. Please comment about this – and about anything else you'd like- below!