What The Flux is a semi-regular weekend feature on EngineeringBlogs.org that follows the follies and jollies of an engineer in industry, yours truly.
—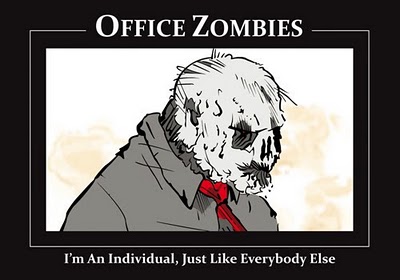 Last week, I mentioned that Santa Claus came to town to shut down our satellite office. What I didn't tell you was that Santa Claus had a private meeting with me the night before the official announcement. He wanted me to stay with FluxCorp and suggested that I accept an offer to relocate and transfer to another part of the company. He also made it clear that there was no Plan B should I reject the offer. Next morning, I went to work and watched my colleagues being their usual cheery selves, knowing that in another hour or two, those cheery smiles will be turned upside down once Santa Claus arrived at the office.
Santa was pretty blunt in his delivery — straight forward, no BS, and emotionally detached. It wasn't terribly empathetic, but at least he didn't fake empathy, which would have been worse. The layoffs were certain. The physical office was to be shut down in 2 months, but what he wanted everyone to do was to work out of their homes for a while longer so the product we're working on, affecting several hundred million dollars in revenue, can be properly delivered to the customers. Furthermore, he told me in private he wanted me, as one of the leaders of the team, to make sure that during this time of transition, everyone continued to focus on the work at hand.
Ha! Santa's not stupid. He's just saying what he needed to say as a company man. But I'm sure even he would agree, off the record, that trying to motivate the undead — working but laid off — is nigh impossible.