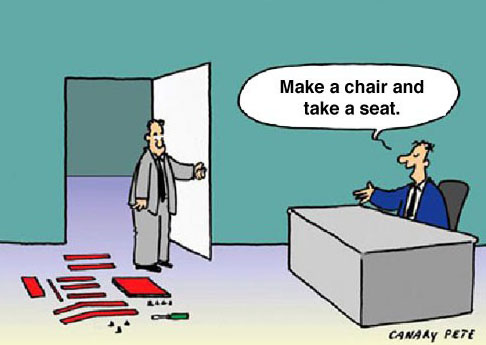 It's interesting to hear about the hiring process, both from the perspective of the potential employer as well as employee.  Recently, one person I know has been interviewing for engineering jobs and giving me detailed accounts of the experience.  He particularly contrasted two experiences.
One job called right away, flew him out for an interview after a quick phone interview, and offered him a position within a week.  Another job waited several weeks before calling him; vetted out references; went through phone, in-person, and then another phone interview; and finally sent questionaires to several references.
Obviously the second process was far more stressful than the first.  However, I was surprised at the response from my colleague when all was said and done: he said that he felt like the second company really wanted him, while the first was looking for a warm body.  It worked out well, as he really wanted to work for the second company, and they also offered him a position.  (If he hadn't wanted to work for the second company, I seriously doubt he would have put up with all that!)
What have your experiences been when looking for jobs?  What things did you notice about the interview process that either made you glad or wary about working for a particular company?  What advice do you have when going through the process?  Please share your thoughts in the comments!