You know the term "trickle down economy", right? It's a term attributed to supply side economics, both positively and negatively. Basically, it's the idea that if you have top performers and give them beneficial tax treatment, the effects will ripple throughout the economy. I don't care about the politics behind it, I care about the idea (and will, in fact, delete any and all political comments in the comments section). That the top performers (or in the case of the economy, earners) should in theory pass any benefit they receive to those less fortunate is what I'm focusing on. However, I have seen a similar effect, though abstracted, in the technology industry. Instead of earnings, imagine knowledge to be the currency. In place of "taxes", the top tier workers will pay in "knowledge" to the world, which then should filter down to the masses. Everyone still with me? My basic point is that those with the most knowledge eventually pass it down to the rest of the technology world. If you have John Q. Software who has brilliant ideas and they're executed, eventually they will start to show up everywhere. Why? Because they're good ideas! Stolen, repackaged, reused, licensed, borrowed, however it happens, the idea is good enough to be replicated. Many times over. And the idea (or knowledge, as it exists in John's head) is what actually does the trickling. OK, so it almost seems like a truism. Technology changes and continually gets better. But do we ever ask how or why this happens? Who is actually pushing once innovative techniques out into a wider marketplace? Why is it that the iPhone pushed out a product and 6 months later all the other phones look similar (or myriad other examples)? How do these ideas trickle down from the top producers to the smaller manufacturers and the off-brand generic-looking manufacturers (offered at a low, low price at your local big box store)? And what kind of implications does this have for the economy and the human race over the long run?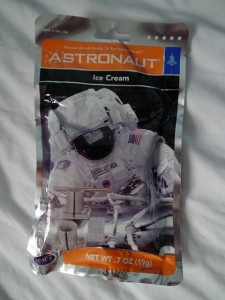 Private Sector Sniping — The above point demonstrates how government money often funds long-timeline innovations. But these ideas and experts aren't always content with sitting around waiting for the ideas to get onto the space shuttle or placed deep underwater. Instead, they sometimes get lured away by money, fame and fortune (well, at least a little of the first one) and go design products for commercial use. If it's not against patents and is kept legal, there's really nothing the government labs can do to keep their top researchers (or even the top researchers' underlings who picked up a trick or two) from leaving and working in the private sector. This means ideas will naturally disseminate into the features of commercial products. Which then can be copied or replicated en masse. The "trickle down" effect in action, once again.
The Open Source Movement — What's the second best way of pulling people away from a job, aside from money? Absolutely no money. Lots of feelings though: fulfillment, accomplishment, goodwill towards humanity, etc. Daniel Pink talks about this in a talk explaining his book "Drive", shown below animated by RSA Animate. This translates to hundreds or thousands of people participating in their free time, with no compensation on a project. You can watch the video for their motivations, but the end result is that you don't just have amateurs working on these open source projects; you have true experts pouring in the knowledge they have gained over their careers because they want to participate. The end result? A completely free solution is now available to you because of the "trickle down" effect. In fact, I believe this to be the bottom. How much lower can it go? Perhaps when the Open Source Hardware (OSHW) movement figures out a way to actually give away the hardware for free, that will be the bottom. But the economics of giving someone a pile of molecules (vs a pile of electrons) is a whole other story.
[tube]http://www.youtube.com/watch?v=u6XAPnuFjJc[/tube]
That wrapped up nicely, didn't it? We started at the top where research is done and we saw the knowledge filter all the way down to a completely free solution. We should be smiling, right? Well, not so fast. Here's the real drive behind this article. What is feeding the innovations of 50 years from now? We were graced with unbelievable science and engineering funding 70 years prior to now. Sure, WW2, The Cold War (and subsequent Space Race) and many other factors helped along the way. Are we better off than back then? Of course! We're sitting on the shoulders of giants! But my question is, how will this affect us in the future? Like it or hate it, true research spending is down. Have you heard of Bell Labs? If you're currently an engineer, you probably have. Ask an engineer under 30 that in 10 years, they'll be clueless. Bell Labs are no longer a functional group. They have been diced up over the years, chasing trends here and there and generally taking the fall along with the rest of the telecom industry in the 2000s. What about NASA? Funding has been flat for years and is still far below the peak in the 60s. This is a trend that has continued over the planet, with research falling primarily to Universities. Sure, that's good, and many of our writers here can regale you with the effects and detriments of those research dollars entering academia. But are we getting the same return? Aside from academia, much of the research is moving offshore, with "design centers" regularly popping up in Shanghai and Bangalore, where top talent can be recruited. But if that technology will ever "trickle down" or if there is true research occurring in the first place, remains to be seen. What about you? Have you seen technology trickle down from a research group either above you at work or from other sources not affiliated with your company? Are you in a design center working on future technology that may one day see the light of day as a consumer product, possibly even a free one? Do you think there is hope for research centers or will it be more of the same, cranking out product evolutions and recycling technology from 70 years ago (as opposed to 30)? Let us know in the comments!