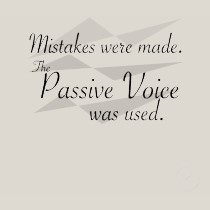 In a couple weeks, I plan to spend some time with my students on writing lab reports.  Both in science and engineering, students spend a pretty significant amount of time writing reports (or they should!).
I decided this would be a part of my curriculum after remembering my experience teaching circuits labs the first time.  I was amazed at how many students had made it that far without having a good understanding of how to write a lab report.  I ended up spending a good chunk of lab time trying to teach this particular skill.
The reason I think this is important is not only for academic success but for success in a job.  As an engineer, you have to write a lot of reports.  Your superiors have to explain why they're paying you, so you need to be able to justify your existence.
Education in this realm, however, has not really kept pace with how writing works in technical fields.
I remember writing up my first resume.  I wrote down the jobs I worked at and job duties. For instance, as a secretary, I wrote that I was "familiar with MSDS".   A few years later, I was hearing things like, "Use activity words," and, "Let them know what you DID."  I had to revise my resume to say, "Developed and maintained an MSDS system to bring facility into compliance with state and federal regulations."  (I wasn't sure how it would go over if I added the bit about, "Helped supervisor to procure annoying miniature floofy dog for his mistress," but I figured that wasn't critical as it happened about the time I quit.  And you may have an inkling of why I quit…)
A few days ago, a coworker and I were discussing posters for a conference that we were writing up.  I made the comment that, in most of his writing, he used the passive voice (e.g. "A model was developed for the widget that can be varied 1.5 billion ways and run in 15 nanoseconds," rather than, "Using our awesome skillz, we developed our own customizable model of the widget which has 1.5 billion variations and requires only nanoseconds to run.").  He responded that he was taught to write technical work passively, so that it would sound like the first example.  I thought it might be discipline specific, but my other coworker in the same field as the first said he stopped doing it a long ago simply because it was so boring to read.
The first coworker is a decade younger than I am…and they're still teaching this.
This reminded me of a discussion a couple years ago (forever in the blogosphere, I know) about use of first/third person and passive voice in academic writing.  The comments were great, especially coming from a variety of different fields.  I learned not only that I didn't have to use passive voice and that first person pronouns were acceptable, but that there may also be good reason for using passive voice at other times, as well.  This is one of those times that reading blogs really opened my eyes to the diversity of approach and opinion out there.  And yes, a lot of people do think it's more proper to use passive voice.
Rereading this commentary after my discussion with my coworker made me think heavily about teaching lab report writing to my engineering students.  One of the things I plan to discuss in detail is use of voice.  I really prefer active voice because, frankly, passive writing often equates to dry and boring reading. However, I am also going to discuss that the use of passive voice may sometimes be necessary and appropriate: the key is knowing when you've hit one of those circumstances.
In other words, I want my students to learn to take credit for their work and show that they did something.  Just like writing a resume, writing reports, whether they are lab reports for school or technical reports for your supervisor, should also convey one's role in an effort, i.e., it should be clear who got the job done.  Unless, of course, it went badly, in which case even the best of us would hide behind passive constructions by saying, "Mistakes were made."
Which voice were you taught to use?  Did you rebel against it? And how do you feel when you see someone utilizing your non-preferred style/voice?