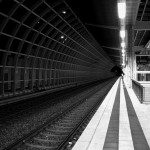 Back in January of this year, I was listening to Chris on The Amp Hour telling Dave about this new website he was working on. That website was this one, EngineerBlogs. At the time, I was just blogging on DesignSpark.  After hearing Chris say that he was looking for fellow bloggers to join, I dropped him a line. Now some 9 months later and 30 blogs posts on, it is unfortunately time for me to leave the good ship and concentrate on other things.
Over this time, it has been challenging and demanding but very enjoyable to be part of a team of engineers like my fellow bloggers. The site is still growing with more and more visitors, so I'm, in a way, sad to be going.
There is an amazing amount of support between each of us, and we help check each others posts. The whole team are always there to help with guiding words or even to help come up with ideas when you get writers block. This has been, in my view, important: we are not just a number of individual bloggers but more like a team of writers. Of this team, there is one I have to say a big public thanks to: Cherish has been my ninja editor from day one. Many of you will not know that I'm dyslexic and, as such, writing posts and getting grammar and spelling right is and has not been easy. Cherish has been there every week to check my posts over and to make them readable. I also have to say thanks to the other guys and girls that have stepped in and also helped to make my posts more readable too.
So why am I off? Well I'm a very down-to-earth engineer and very much a hands-on person, so I want to explore more of what I like. I'll still be blogging on DesignSpark and EEweb which both have a down-to-earth electronics feel to me. I can talk logic gates and get excited about quiescent currents, etc. I will, however, start posting on element14 this week as I have joined the Do It Together team and will be writing a series on blogs on one area of electronics only: an area I enjoy with a passion, FPGAs, and my first post is up now! And who knows! I may even be back for the odd guest post here if they will have me?
I hope you have enjoyed my posts and that I have made you think about things differently. I want to wish everyone on EB the best and to remind them and you all, I'm only a tweet away!
Thanks
Paul :o)
( aka @monpjc )