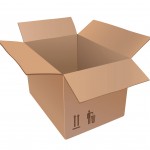 The big event that happened last week for me was the Open Source Hardware (OSHW) Summit 2011 (OHS). So this week I want to review the interesting talks that took place and what it means to me as a electronics design engineer.
I'm guessing I am not the first or last to review the event, Jeremy Blum was at the event and you can check out his review on element14. So keep an eye out for other reviews too.
I was unfortunately not at the summit physically, but like thousands of others, I watched online via uStream. Not the greatest way to watch as the slides were all blurred but free. There was some 20+ talks given by people with a range of experience in OSHW, all with equal interest; however, my favourites were as follows:

The team (Jurgen and Alison) from OHANDA were the first to catch my eye as they reported on how they are developing an OSHW Standard. They want to see a label that identifies a product that its open source. This would follow the same method as labeling your product as CE or FCC. They made a case that while you could use the copyleft process, it's not enforced in the physical world and going the patent route is long and expensive. By using the label to mark your product and also generate a link back to the original designers, and other details about the product. As someone new to OSHW, I like the approach they are taking and it's something I'll be investigating more for myself.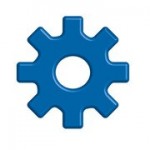 I was then very interested in Bryan Newbolb from Octopart who gave a talk about price breaks. Your design may be open source, but if you're making a product and selling it, then its unlikely that you're some big corporation with lots of buying power. So funding is an issue for small firms, start-ups or even hobbyist wanting to make bit of pocket money. Bryan explained how break points differ for differing types of components and worked to look at the over all percentage mark up across the electronics market.
What they found was a graph that combines these mark ups and shows that you don't need to invest as much as you think. A build of around 100-200 will drive prices down enough that it looks attractive to customers and gives you a good return. What was interesting was how doing this alone was much better than, for example, using KickStarter and their 5% fee. Having these added fees for investment and loans means you need to get that money back too and hence you need a much larger build.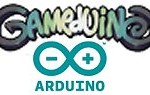 The one talk that did stand out above all the others for me was from James Bownman of Gaimeduino. He presented the story of how a dream of an idea has turned into a real product — starting with KickStarter, getting the investment and then working through his first build. Nothing was plan sailing and he even showed how he worked around problems. One of these was the programming of the flash chips. Instead of using a specialised programmer, he hooked up an Arduino to do the job, then sent the details around the world to where the board were being made and replicated.
What I enjoyed with James was his approch to the issues and problems – nothing can't be fixed. And just to prove this point and his engineering skills – he presented all his slides from a Gameduino, the only presenter to use OSHW to do so.
As I said there was some really great talks though out the day – like from Nathan Seidle from Sparkfun – but the list is to long to go over all of them.
What I recommend however is to check out the OHS website as they will be putting up the slides from the talks and these will be well worth looking at.