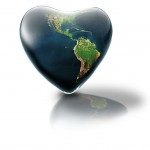 The world is getting greener, and we are adding more and more regulations regarding RoHS, energy consumption, and impact on the planet. At a seminar last week, the question on measuring our carbon footprint was raised, and this week I question how achievable it really is. How do we know if we are making a large or small impact and is it we engineers who will feel the brunt of this new game?
Last week, I attended a seminar run by ebm-papst UK entitled 'Greening the Data Centre'. This is one of the many events run during the year where we help customers and OEMs understand the impact of energy saving measures. For me all this going green basically comes down to saving money, and I don't think many companies are really interested in the effect on the planet. However, when Dr. Michael Gell of Xanfan stood up and gave his presentation, I was shocked at the current direction things are going in.
Currently in France, there is a trial under way were all products and services are being labeled with their carbon foot print impact – that is to say how many grams of carbon has been used to produce a product and place it on a shelf or how much is being used to supply a service like for example web hosting – grams per day, week or month. Now this may just sound like some fancy idea, but its effect is starting to spill out of France into other European countries.
The idea of the labels and measuring the impact works like this: if you supply a product, then you have to evaluate how much carbon you as a manufacturer or service supplier have used in supplying that item. That includes all costs like energy usage but also something called embodied carbon that has been used. That's means if you're supplying a physical product, how much carbon is produced in generating the materials you purchased to make it? That knock on question will run right down and out to every supplier you have. What carbon footprint impact do they have in the services and product your buy? Its for this reason its reaching outside of France as companies there start asking these questions.
This is not just a France thing either. If the trial goes well, Europe are looking to have labeling on all products and services in September 2012. That's a global impact on asking what's your carbon foot print. But what is this label really going to do?
Currently it's possible that companies are supplying the same product for the same price. However, their carbon impact is very different. I work in electronics design and a single part like a 3.3volt regulator has very little difference in price from one supplier to the other. However, if I'm told I have a carbon target to meet, I will have to consider from whom to buy. Is one manufacturer better than another? Who do I purchase them through? Do all distributers have the same impact when it comes to handling parts and shipping them around the world? It's going to become part of my job to consider the parts I use and the carbon footprint it generates.
Once this all filters through, it will reach a point where we the customers will be looking at, for example, two TV sets in a shop for the same price and considering the carbon that went into making them. But why? Won't it just come down to what you like and even get tempted to buy the TV with ten times the carbon impact just because its 20% off?
You can be certain that while lots of people will want to save the planet, there is only one thing that drives the world and that's money. I predict that once we have labels on products, governments will start taxing products, companies, and us for purchasing high carbon impact products. Its even possible that you will not be able to sell high carbon products.
As engineers, I can see this becoming a very difficult process to manage. We are not just looking at something like RoHS, which was a massive upset in itself. We have to trust suppliers to test and correctly label a product that is RoHS compliant. Getting them to go and measure their carbon usage is going to be so much harder.
Dr. Gell explained to me that a company's impact extends well beyond its 9 'til 5 working hours as it has to consider the impact of everything that makes that business operate. It will also include the amount of carbon used by its employees to get to work. How are we really going to measure everyone traveling? Will your carbon foot print go up when road works delay 25% of your workers getting to work over a 6 week period? Will that information get passed on to you the engineer?
I think it's a great idea to measures our carbon usage but feel that getting a real value is going to become almost impossible to archive. Another question is how much effort is it going to take to measure it in the first place? Are we going to have to include the impact of measuring the carbon usage also?
I don't think that governments are really considering the full impact of this effort and do not think that they will have any real answer by September 2012. I really do think we are about to get hit by this and may very well end up paying for it, too. Accuracy is a serious consideration, but at least it's making us go in the right direction in making the world a greener place – isn't it!?