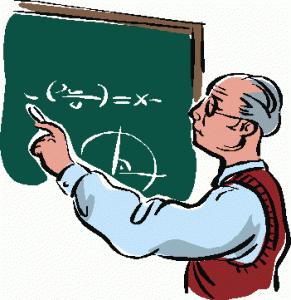 Lately, I've been discussing a lot about proposals (see here and here) and some work outside of academia but I've only briefly touched on the some of the other aspects of being a professor. Presently, I'm finishing up a young investigator proposal which is due shortly and consuming most of my time (hence my lack of posts at GEARS).
Well, the fall semester starts at the end of August so as soon as I'm done with this proposal, I'll have to focus more on teaching preparation. Luckily, at SnowU, I only have to teach one class in the fall and one in the spring. Unluckily, however, my first class will be a senior comprehensive lab-project course. In addition to a class full of seniors, there are usually about 10 graduate students who take it who did not go through UG at SnowU.
Now, many new profs negotiate to have their first semester off from teaching to establish their group. However, I got that switched to my second year because I'm fairly experienced at setting up a lab from scratch (OldEuropeU) and I would rather cherrypick meet potential grad students sooner rather than later. Plus, I'll have a few proposals under my belt and if I land one, I can really focus on results once I have a few students and some external research money coming in.
I must say though, even though I'm comfortable in ad hoc situations and public speaking, I've pretty nervous about the upcoming semester. Hopefully, my first semester of teaching won't make me turn as grey as in the picture. More importantly, I've been learning a few things about the lab-project course I'm supposed to teach. Naturally, I want to make a few changes and I've been given leave to do so. Some of the things that I've suggested to support staff for the class include linking lectures and labs, making the lab topics fit within an overall theme, and requiring more written reports for the lab section (currently there's no formal reports, just Q&A).
The odd thing about my suggestions is why isn't that done already? If you only have a few key labs for the students before it is turned over into a project course, why wouldn't you structure them to be within a common umbrella? That makes teaching the concepts easier because you have a common reference point for each topic to return to for examples. Also, what's the point of having lectures for a lab class if they cover two vastly different topics? I thought the point of the lectures prior to the lab were to reinforce the material and provide fundamental background prior to getting into the nitty gritty?
Think back to some of your undergrad lab classes. Were lectures that were associated with the labs linked or did they cover two different subject matters? Did you get the sense that the course followed a common theme? Am I having delusions of grandeur?