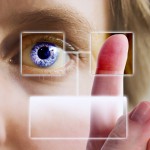 I was lucky. I had someone who was able to teach me electronics and I've been lucky to work with others that had a real passion for it too. However it is sad that kids are not getting a chance to see engineering for what it really is.
This week I posted a blog about how Uni students were not getting the right attention and being given a PHP unit to pass when it really had little to do with their course in my option and that they had no support from the Uni to learn. This has the effect of pushing people away from engineering as something they do not understand and is difficult to even do that basics.
The truth, however, is that engineering is built from lots of small building blocks. And that with passion, it's easy to learn–even for kids.
Over the last few years I've tried to inject as much passion as I can into engineering; its not always easy however. Last year I spent a whole year mentoring an after school electronics club by introducing kids to the basics. I have found kids love soldering stuff together as its a physical creation. We made stick people out of devices like resistors and capacitors. We ended the year by making some very basic line followers – which sort of worked.! The kids were aged 11 to 13 and we have a 50% split of boys and girls, which is very encouraging.
I also attend a local competition run by Chelmsford Engineering Society. I could describe this group as a bunch of old engineers but that would sound degrading. In fact, its the opposite. These are engineers who are towards the end of their careers, in some cases; all of them understand the importance of encouraging kids into engineering. Each year with the backing of local firms, schools from a large area enter and show off their work. I get to take part in judging these creations. This greatly inspires me to see the kids so excited about their work and to get so passionate.
I don't just get involved with kids regarding engineering. I've also just spent a year as a helper at St John Ambulance. On the weekends, I spend 3 hours helping out while my sons' Air Cadets raised money packing shopping bags for people at a local supermarket.
There is an important reason for doing this stuff. My kids, their friends and all other kids deserve a chance to learn and have opportunities in life. I give what time I can, when I can. By doing that, people who have a passion for First Aid, Air Cadets or Engineering get to encourage kids. But they can't do it alone – they need adult helpers.
I know we are all busy but do what you can and give a little time. Please encourage kids that engineering is exciting, show them something cool! Our future's will be shaped by these kids and we need more to translate our own passion into advancing kids' lives.