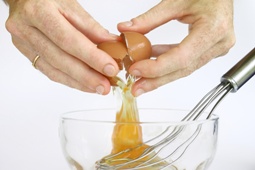 Sometimes a good project is like a good kitchen. You have the chef in charge and you have everyone else working at their specialty to make an amazing meal. This week's topic here at Engineer Blogs has been interdisciplinary experiences: which I think is incredibly appropriate given our writers already form an interdisciplinary team.
Cherish talked about getting a foundation (see what I did there?) in mechanical engineering from her geology background. GEARS ranted on controls engineers(we're all agreed they are the step-cousins of the engineering family, right?). Paul proved not all sparkies are hopeless at manufacturing and production with his jack of all trades background.
I've spoken on my own blog how I got off to an early start in engineering with electromechanical devices and cabling. I think of it sort of as an ugly inbetween in the worlds of electrical and mechanical engineering. As I spoke about on my blog, it's something not a lot of people go into their respective fields to do. Most people are not cross disciplinary and while it might be okay to liason with another department you usually majored in what you did because you have a passion for it and aren't as confident with other topics.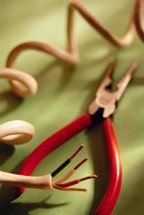 What I've discovered working with sparkies is that they are incredibly brilliant. They usually know their own stuff pretty darn well and I've been impressed how the veterans really understand the mechanical aspects too. Some even have a better working knowledge of the mechanical systems than the newbies who have a mechanical degree but lack the experience.
That kind of intelligence and openness to another's field is really impressive. And I try to keep my knowledge of cables up to spec as the situations require and not dismiss it as an ugly period in my life before I got to work with cool mechanical stuff. Instead I remember it as a time when I learned some things most sprockets don't get to. I had the opportunity to wade into the pool of another discipline's knowledge and hopefully came back being more than ready to tackle my own field. It's come in handy because engineering is more cross disciplinary than it isn't. More often you will need knowledge and expertise of a system that's outside your own field of comfort. It's important to have a healthy respect for what you don't know and a willingness to try to learn a little as well.