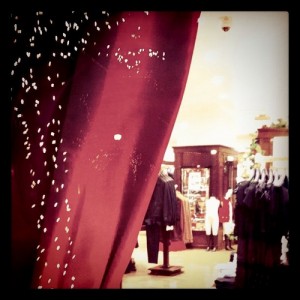 I decided to try taking our topic for the week–the perception of engineers and the field of engineering–and turn it on its head: What do engineers think of the rest of the world?
Some would say, "Who cares?". Duly noted. If you don't think engineers are worthwhile, you probably don't care what they think of you or anyone else. Of course, if you don't think engineers are worthwhile, you're probably on the wrong site/side of town. Hint: you're surrounded, get out while you can.
The engineers I've met over the years, both in my career and around the web, have generally been quite a benevolent people. In general, we don't hold ourselves above other professions because we understand systems, including social systems (though some would say engineers are lacking social skills, stepping back and looking at social systems seems different somehow).
For example, an engineer might look at a widget manufacturing floor. They see the whole system. They see that it requires not just production engineers to chase down problems, but also assemblers to begin assembling the widgets. And purchasers to procure the screws for the widget on time so it can all be put together in a timely manner. And machine technicians to troubleshoot the widget screw machine when it's broken. And an HR professional to ensure the people working there don't have to worry about health insurance and 401k's. Each of these positions is required to make things run smoothly.
However, this doesn't stop us from having opinions. Lots of them. Especially about who is useful in a different light.
The term "value added" is used a lot in engineering (mostly by non-engineers inside of engineering companies). If a company is making a widget that has software on it, and an engineer creates a new piece of software that greatly improves the overall value of the product, that's "value added". This also goes for people in the work place. If they have a function that could not be replicated by others in the company and create more output than the person "costs", then there is value added.
Engineers seem to carry this concept along with them, as it seems to show up as a recurring theme among responses when I asked on Twitter how engineers felt about other professions. Though certain professions seemed to come up repeatedly, it was the theme among why those professions came up that was most consistent. Those that do not appear to add significant value to the world were looked upon less favorably. What were some of these less highly regarded professions?
Lawyers
Bankers
Marketers
No surprises here. In a world where engineers feel they are creating value, but not being paid nearly as much as the professions listed above, it's easy to see why there is tension (of course and economist would come in and start drawing supply and demand curves, but that's besides the point). Does this mean that the above professions have no effect on society? Hardly. Just that the direct value created from a new injunction filed, another Credit Default Swap or another campaign to try to sell the widget you created doesn't seem to compare with the creation of things.
I'm sure some of you out there think I sound self righteous right now, that I and my engineering cohorts hate other professions. I don't think that's the case though. It comes down to each person having a role in making the world work and hoping that each person does their job well. And yes, this also includes the professions above in the correct circumstances. As a friend Robert put it on Twitter put it: "[It's] not about degrees but what you're doing. Are you doing work that matters?".  And as another friend Victor put it: "I'd rather talk with the best farmer, janitor, mechanic than the worst engineer, lawyer, congressman." Engineers care about quality work in all professions, possibly because we know what can go wrong when we don't have quality in our own.
So how about you? Do you have a particularly strong opinions about professions outside of engineering? If so, which professions get you the most worked up?