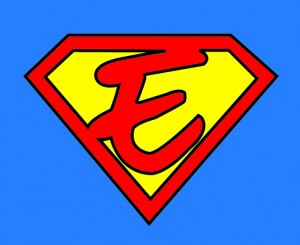 This week's theme is perceptions of engineers and engineering, and obviously I'm biased. My perception of engineers and engineering is that we make the world better and, through our thought processes, we can save the world.
Now some of you are probably thinking, "Hmmm, engineers do create nifty gadgets and build things that save lives, so even though I'm not an engineer, I agree that you make the world better. But save the world? That's far-fetched." However, I'm not talking about your cell phone or a MRI scanner. I'm talking about saving the world in a political sense.
That's right, if you replaced Congress with 435 engineers in the House and another 100 in the Senate, you'd save the world.
I'll pause for effect…
…
And I'm not talking rockstar engineers. But if you take normal, working class engineers with working class families, you would solve most of the issues that hold our country hostage. I'm not going to lie; I skew Left but I'm willing to make a deal. That's what engineers do. They lay out the options, look at the problems, look at the correlations to other problems (for instance, we can't have universal electronic medical records because of abortion politics), and ultimately find ways to solve the problem. Most importantly, engineers learn how to compromise. That's something you don't see professional politicians do often. Every project we've worked on has had some tradeoff of size vs speed vs cost vs performance.
Politics is no different.
The problem in the political spectrum and thought process is that the people (and politicians) want laws that solve problems 100% of the time. In real world (at least in the engineering world), things aren't 100%. In fact, probably most people will take an incremental improvement on a few things and be satisfied with something that solves the problem 80% of the time.
For instance, let's tackle guns like an engineer would. I'm not a fan of guns but I get that people want to hunt. But I'm willing to say you can have your rifles but first you must go through a thorough check (background, mental, and physical) and be registered in a non-swiss-cheese-like federal database (ie: that gun tied to your SSN or something like that). Righties hate Big Brother (that background check, database, etc) and Lefties hate guns. But it's a possible compromise. And it's not a 100% compromise, it's only a 60% compromise; you still have those handguns out there. But it's a start.
Want another one? How about taxes? I'll give the rich a lower overall tax rate, but they can't claim any exemptions or tax breaks. Same goes for GE and every other Fortune 500. No exemptions for children, for homeowners, charities, etc. Yes, I'm screwing the middle class too. NO EXCEPTIONS. Everyone and every corporation pays their X%. Once again though, that's not a 100% compromise, maybe only 75%. How do you then give incentives for R&D? Not sure yet but it shouldn't be linked to taxes.
Medical costs? There's soooo many tradeoffs in this sector. I don't even know where to begin. How about this one? Why not trade limits on punitive damages to 100% of the physical cost for a lawsuit for lower insurance costs for doctors with the savings passed on to the patients. Doesn't solve everything, but it's a step in the right direction.
And my last one for now, Special Interests in DC. Most normal people hate how lawmakers spend 95% of their time fundraising and campaigning and no time making compromises. How about trading longer terms in Congress (say 6 years for the House and 10 years for the Senate) for term limits, 2 for the House, 1 for the Senate. If you had to worry about losing your job every 2 years, you'd be paranoid and afraid to make a tough decision that backfires. But if you didn't have to worry about campaigning all the time, you could make some tough decisions and have the time in office to see it through without getting thrown out. Plus, you wouldn't have to fundraise 24-7. You could spend more time listening to your constituents, make deals, and most importantly, solve problems. Still doesn't totally remove special interests, but it's a 90% solution.
Look, I totally get that people will think I'm arrogant for thinking and saying this. Honestly, I don't really care. Because that's what engineers do all day, every day. They have a problem. They have to come up with a solution. They can't have their cake and eat it too, so they need to compromise. And since we mostly work in teams, you're not going to be happy 100% of the time. But let's face it, even if you're not 100% in love with that widget you helped create, you can be proud of it when it comes off the assembly line. You may say, "I wish we decided to go with the bells instead of the whistle." But something is better than nothing.
Politics is no different. Society has problems. We need solutions. Maybe we should let a group of engineers tackle it for a change. Maybe this is just my perception of engineers, but it is what we do.