While running kids to school this morning, I heard a commercial talking about new cell phone service and how it wasn't due to magic, i.e. the Telecommunications Fairy.  The commercial failed to tell us how this new service came to be: that is it was due, in part, to the work of engineers.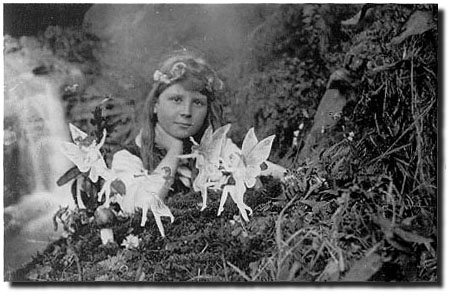 This is probably a step back from the story one of my EE profs told me in grad school.  He had just received his PhD in electrical engineering when a neighbor came over.  The neighbor was complaining because his furnace was on the fritz, and he was hoping my prof could help him fix it.  My prof responded that he hadn't studied that model in school.
It used to be that engineers were perceived to be fairly close to mechanics or electricians.  During the space race, they were the people who built the space craft, although astronauts were the 'real heroes'.  Now, it seems that most engineers are lumped in with scientists, fading into the background behind them.  I actually didn't realize the breadth in the field until I enrolled in my master's program – and my dad had actually started back to school in engineering when I was in high school.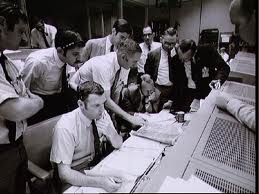 I think a huge part of the problem is that nearly everyone is required to take a few science classes in high school.  The general public has this view of scientists as people men who wear lab coats and either play with funky looking chemistry sets or run around collecting frogs.  Obviously, as a computational geophysicist and a female, I probably fit nowhere into that scheme.  However, people at least have a clue that what scientists do involves some sort of math-related stuff that involves making things or studying things.
Virtually no one ever has a class on engineering in high school.  In fact, I'm not completely sure where people get the idea to major in the field unless someone in their family suggests it or they watched a lot of Star Trek and wanted to be like Scotty.  (From what I understand, both scenarios are actually pretty common.)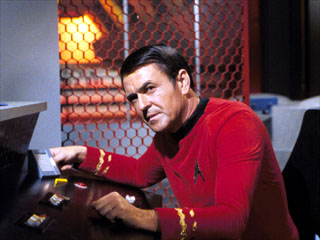 And people in the public, even our families, often have no clue what it is we do: their notions of engineers are even more vague than their notions of scientists.  A friend of mine who earned his PhD in engineering as well as a MS in math talked about how his engineering pursuits were being talked down by his classmates and professors in the math department.  One day when he was presenting a paper, one of the students made a snide comment, so he took the opportunity to educate them that all of their cell phones and PDAs and even the computers they were using to do research were the works of engineers.
I am hopeful because we have a president who actually seems to understand the difference between the two.  Obama has done a lot to promote both scientific endeavor and discussed how engineers produce advanced technologies.  I hope people are paying attention and learning how important both engineering and science are to our economy and our nation in general.  However, I imagine a big part of the message is lost because of the politicization of the issue.
For now, however, the best we can do is share things like EngineerBlogs, build engineering communities, and spread the word about engineering organizations and events (such as National Engineers Week).  Hopefully these communities can do some PR on behalf of engineers and continue to show the public the importance of engineering.
What are your thoughts?  Do you think that engineering has disappeared from public perception?  Why or why not?