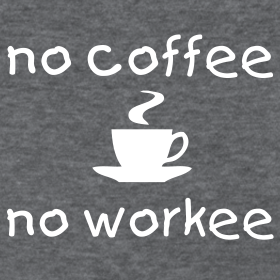 Last week, I started a topic on my Fantasy Curriculum (thanks for the title Fluxor!). I was going to finish that on my own blog, but I'm in the middle of packing for an international move and actually move in a few days, so I'm somewhat strapped for time. I will be picking that up this weekend when I'm back in the US.
In the meantime, in addition to packing and preparing for the move, I've also had to do work for my new position. While it hasn't been much, I have agreed to do and have done things (committees and such) for the new position even though I don't officially start for a few more months. This brings up a few important questions. Should someone perform tasks for their new position even though they haven't officially started? If so, where does one draw the line?
I'm pretty sure this a special case for academia. Most PhD students/Postdocs transition to faculty positions over a period of weeks or months. The most common situation is finishing papers from the old position at the new position. Both employers want this. The old employer wants you to finish those publications (see, for instance, GMP's post on the subject) and if you're still writing them at the new place, you should acknowledge that as well.
But this tasks I'm referring to are not related to papers. They mostly deal with student recruitment (both to my resesarch group and to SnowU in general), some minor committee work (I'm going to have to do it some day, might as well learn the ropes sooner), preparing new course proposals and dealing with lab setup issues. The last two are expected and the previous two are things that don't take up too much time but they do add to the list of things to do. In fairness though, SnowU is providing me office space and grant support prior to my start date to get some proposals going. And in the end, these are all things that I'll have to juggle anyway so does it really matter?
Another issue I'm concerned with is agreeing to do things too easily which then means I'll end up performing more academic service than I should. I don't think there are too many faculty members that want more academic service and if they can pawn it off on someone else, that frees up research and proposal time. It seems to be all part of the game. But once you start being dependable and agree to things, people will inevitably take advantage of that. So am I setting myself up to be the peon of the faculty?
Anyone else out in the blog-o-sphere run into these sorts of issues? How did you handle them? What do you think is an appropriate amount to work?