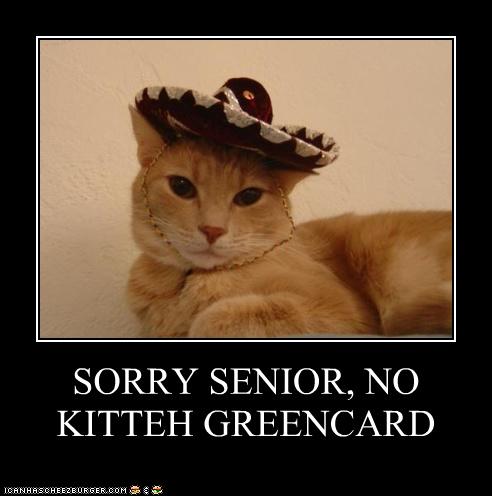 The US Congress is looking at immigration reform, specifically questioning how to deal with the H1-B visa issue.  For those who aren't familiar with the system, the H1-B visa classification is meant to employ immigrants who have attained at least a bachelor's degree and work in an area that requires highly specific skills.  There is a cap on the number of visas granted, but there are exemptions to the cap for those who have a master's degree and above, as well as those who work at (but not for) a university.  When someone comes to the US on an H1-B, they can also simultaneously apply for residency (i.e. a green card), something not allowed on most other visas.
There are a number of problems with the program.  Specifically, H1-B visas are often tied to the employer because the employer applies for and pays the costs of the visa on behalf of the employee.  There are requirements that the employer states that the wages being paid and benefits for the position are comparable to those for similar positions and that offering the position will not adversely affect US citizens.  Despite this, there have been a number of reports that employees hired under these conditions are, in fact, being underpaid as well as accusations that the companies are requiring employees to pay the fees for the visa themselves using workarounds.  From personal experience, I've observed people on H1-B visas working significantly more hours than their non-H1-B counterparts, and they're in much more precarious situations in regard to worker rights' than US citizens.  Getting fired for these people isn't simply losing their job: it means deportation, as well.
A worse allegation, especially in this economic climate, is that there is no need for such workers.  Several studies have shown that there really isn't a worker shortage, as claimed by those companies who want to increase the cap.  Further, the program seems to lead to wage depression, due to the low wages and the argument that more workers are imported than actually needed.  Some have labelled the program a corporate subsidy.
With all these problems, you'd think the immigration reform would be a no-brainer, but it's not.  Politicians don't want to deal with the issue as immigration is virtually a taboo topic: they worry their competition for congressional spots will easily be able to turn their thoughts on the H1-B as being in favor of handing 'good American jobs to immigrants'.  However, Congress does seem to finally be moving forward.
In the latest issue of Science (under a paywall – sorry), they discuss some of the issues around the H1-B fiasco, noting the some of the strongest testimony came from Bruce Morrison on behalf of the IEEE-USA and the Semiconductor Industry Association.  The stance of the IEEE-USA is that those with master's degrees and PhDs ought to be given priority when applying for a green card.  Getting highly skilled workers residency status will eliminate manipulation of the temporary status and reduce ties to a single employer.  Finally, they want a program that will keep these well-educated people from leaving or being forced to leave.
Rep. Jeff Flake, a tea-partier from Arizona, has presented a bill in congress to essentially present those who earn doctorates in the US with a green card upon graduation.  The idea is to try to make it easier for those who earn their degrees here to stay upon completion and contribute to the economy.  Not everyone is in favor of this idea.  Some are calling for changes, such as better monitoring of the program and requiring employers to give more rigorous evidence that the program doesn't hurt American workers.  Both of these stances are of course in conflict with industries which are asking the program be expanded, mostly in computer programming.  One way or another, there is agreement that something needs to be done with the program.
What are your thoughts on immigration reform?  For those who live in other countries, how does your country approach the issue of immigrant workers in high tech, and do you agree with the policies?