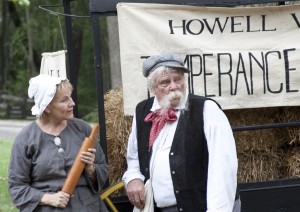 I'm quickly learning the merits of downtime.
Like many engineers out there, I'm always active. I feel lazy if I don't get something done in a day, no matter how trivial. I am driven by progress and affecting my external environment. I like that I can make stuff, break stuff, create stuff and destroy stuff.
However, significant others (SOs) often disagree that this should consume the majority of an engineer's time.
I've been encountering this recently and couldn't agree more. While my work schedule has exceedingly regular hours (and light by some standards of engineering positions), my extracurriculars such as this website, a radio show, a design contest, a consulting business and a couple other things sprinkled in there seem to take up the majority of my remaining time. So I put myself in the same bin as people that are overworked, with long hours and stressful workdays (I had been there previously as well).  And I've noticed a rising trend that my overly crammed life is beginning to take a toll on my personal relationships.
So what to do? For me, it's easy. Or so I thought. Plan out my time to do extra curriculars and factor in a good guard band of time to spend with my family. If I think I will have 4 hours of work to do in an evening, I expect to be awake for seven from the time I get home to the time my head hits the pillow (home at 5, in bed by 12). And even that is kind of pushing it. The other three are chores and trying to squeeze in some quality time. And to be honest, four hours away from them makes me feel guilty.
For the guys out there, I've learned over time that "but it's making us money (or will in the future)" is not a valid excuse. Some of you might be saying that right now as you read text books, engineering sites, consult on the side or even justify working on hobby circuits or similar (anything that makes you better at your day job). I've found that in my case (and possibly for others), that when the SO/spouse is female, this excuse does not work; the benefits of spending time together and feeling close far outweigh any economic benefits you might gain from the work and betterment.
In the case of engineers working long hours at work, I have only my experience to offer. I worked in a high pressure situation with lots of peer pressure to work long hours (which was not always justified). I wasn't happy, my family wasn't happy and it was a bad situation all around. In my case, I ended up changing  jobs to escape the schedule (and somewhat the type of work). Prior to leaving, I began to prioritize and stand up to my co-workers. If I was done with my work, I left. There was little purpose in sticking around just because I needed to show I was there and "working hard" (really "working long hours").
So what about you? I feel like many engineers experience this at some point in their career or another. It doesn't necessarily manifest as relationship strife, because sometimes both spouses are working long hours (though that has its own set of issues). For the female engineers reading this, how is your experience different than mine? Please let me know in the comments!