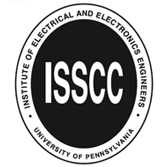 Just before Christmas last year, I asked the powers that be whether I can attend the 2011 International Solid-State Circuits Conference (ISSCC). The last and only time I've attended ISSCC was back in 2007 when I went with a colleague. For those that have followed my own personal blog, you'll know him as the Psycho Colleague. For those that haven't, let's just say the metaphor fits him well. This past week, I was told that my request to attend ISSCC has been denied. No money in Q1; but it's not all bad news. I've been approved to attend a conference of my choice in Q2, Q3, or Q4.
This decision gave me pause — any conference in Q2-Q4? This got the hamsters running and kicked off a process of conference ranking in my head. I started to think about some of the more memorable papers that I've read. I tried to relive some of those feeling I had during those past conferences. I tried to normalize them by accounting for the fact some were attended during boom times and some were not; some I had actually attended in person, and some I had just perused the collection of papers. After burning 0.2 calories in my brain, I've come up my list of Top 5:
Int'l Solid-State Circuits Conference (ISSCC); always in February and always in San Francisco. The lure of ISSCC isn't just its top notch papers. This alone puts it in #1. This conference is also the most widely attended for circuit designers, which is great for networking. The published papers tend to be more from industry (relevant to me) and less from academia. The fact that I get to escape the harsh winter of Ottawa for San Franciso in February is just an added bonus.
VLSI Symposia on Technology and Circuits; rotates between Honolulu and Kyoto (2011). Two separate simultaneous symposia, one on circuits, one on devices. Two for the price of one! The symposium on circuit devices is really out of my domain. But the circuit side have generated lots of great papers in the past. This conference has a good mixture of industry and academic papers. And being in Honolulu is even better than San Francisco.
Custom Integrated Circuits Conference (CICC); always in September and always in San Jose. San Jose sucks. It's just blandness upon blandness. Good thing it's not too far away from San Fran and Palo Alto up north and Monterrey and Carmel down south. But its crappy location isn't why it's place third. This conference is titled more towards papers from academia. This means more originals ideas are brought forth, which is good. But it also means not all the ideas have gone through the rigours and thought processes necessary for that idea to become a commercial success, which is not as good.
Int'l Symposium on Circuits and Systems (ISCAS); held in May or June each year in locations around the world (2011: Rio de Janeiro). While I would consider the three conferences above as tier 1 conferences, ISCAS is definitely a tier 2 conference. It's also where I published my own paper related to my master's thesis on sigma-delta modulators, which says a lot. The barrier to publication entry is just lower. Master's level papers, industry papers with small but not significant innovations — it's all there.
European Solid-State Circuits Conference (ESSCIRC); always in September and always somewhere in Europe (of course!). This is the European version of ISCAS. I've rarely been impressed with papers from ESSCIRC. And if I were, I almost always find a similar paper (with some updated data) in ISSCC.
I've let it be known that my desire is to attend the VLSI Symposia in Kyoto, and already, management is starting to backtrack on their initial statement of "any conference". I think it'll most likely end up being CICC,  or if I can help it, save that money for ISSCC 2012.
So, what are your favourite conferences? And which ones would you like to attend and why?