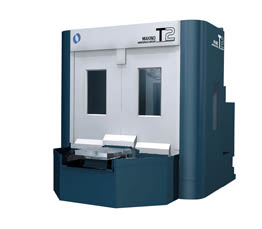 Hi Everyone! I'm GEARS which stands for Grads, Engineering, Academia, Research, and Students. I'm a newly minted PhD student who has accepted a tenure track position at a small Tier 1 private university (dubbed SnowU) starting at the end of this semester. Rather than looking back retrospectively and getting caught with shoulda-coulda-wouldas, I thought I start blogging about my experience transitioning from a wide-eyed PhD student to a refined, distinguished assistant professor. (Well maybe I'm getting carried away here but you get the point.) Blogging helps me jot down thoughts and ideas which will (hopefully) help me mentor students more effectively and run a successful research group while actually reaching students in the classroom.
Yesterday, I harped on how Knowledge Learned doesn't show up anywhere on a company's balance sheet. That makes it very difficult to explain and justify why you should do something yourself, as a researcher, in a company. Today, I want to expand this theme and bring some more academia to Engineer Blogs by discussing the flip side of the coin. Most universities with world class facilities are now morphing into the dreaded User Facility. The term User Facility is something I'm going to try and avoid as much as possible at SnowU when I start looking to build and expand their infrastructure.
Since I'm a ME, I'll use the example of turning a high speed machining center (HSMC) into a User Facility. The university spends a large chunk of cash on this HSMC because there is sufficient research in this field and they need it for experiments. Also, now the university has a shiny new HSMC which they can use to leverage against getting new grant money (ie: we have great facilities, please give us money). However, in addition to the capital cost, the university has to pay for maintenance, depreciation (such a terrible accounting invention), insurance, technicians to maintain a knowledge base, etc etc. Basically, they have continuous costs associated with this machine so they decide to turn it into a User Facility to make some money back.
User Facilities can be great for a few reasons. For example:
You have a new startup company building widgets. And your new widgets could be made better on a HSMC rather than a conventional milling machine. But you don't have the capital to afford a new (or even old) HSMC. Good thing the university has this great User Facility where you can rent machine time at a reasonable rate to prototype your widget. This can help you out until you have sufficient demand to buy your own HSMC or establish a more commercial partnership.
Another is that you're a large manufacturing company and you want to know if you can make your products out of a different, potentially easier to machine material that's cheaper with better properties. You currently have a bunch of HSMCs but they're running 24/7 in a production line that you don't want to interrupt. You contact the local university with their fancy new HSMC and see if you can buy some hours to investigate this new material. Once that's done, it's a quick switch in your production line and you're ready to go. No more need for the university.
These reasons all center around the same thing: external entities needing one-offs, prototypes, small production runs/batches. The problem is once the university sets up their User Facility and they realize they can make some money from it, they try to make money from everyone. This includes students and faculty who use the equipment for producing results for the university. What was originally intended as a learning tool and a place where students and faculty can get real, hands-on knowledge now becomes an attempted money-maker for the university.
I say attempted money-maker because eventually, faculty cannot afford the internal rates that are being charged to use a machine. For a student to work on the HSMC in this case, their faculty advisor would probably have to pay $20/hr to $50/hr. Per week of full time research, that's $800 – $2000. Now imagine you're a professor who has 2 students, both using this HSMC who need to spend considerable time on the machines (10 weeks/year). You'd have to bring in at least $64,000 – $160,000 for machine time for your students to finish their PhD. That's not including any material (what are you going to cut using that HSMC?), tools (you need end mills don't you?), and other stuff you might need. That's a lot of money to get for equipment for 2 PhD projects. Most projects I've seen don't come with nearly that much.
The kicker is the university's response. The university administrators wonder why they have this new equipment that everyone wanted but no one uses. That's because it's too expensive to use when you turn it into a User Facility for internal users. But when the faculty member brings in grant money, the university charges 50%-85% overhead. Isn't that what the overhead is for? General upkeep and common facilities for all internal users?
User Facilities are great ideas for fostering external partnerships or helping internal startup companies get off the ground. But when, as a university, you have shifted the focus of using a new piece of equipment as a learning tool to a money-maker, you have lost sight of the whole academic objective. I hope I don't run into this when I get to SnowU because I have big plans and ideas, but that would cause them to crash and burn.