Recently I had the chance to hear Mark Zuckerberg speak. The reaction of the audience when he appeared was almost comical – as soon as he walked across the stage, almost every person in the audience whipped out a cell phone or camera to take a snapshot. I was sitting near the back of the room, so from my vantage point I just saw a sea of glowing screens. And, of course, then I saw laptops out and those very photos being posted to Facebook. 🙂
And it made me ponder – does engineering have its own celebrities, just as entertainment and politics also do? The recent outpouring over the passing of Steve Jobs underlines the incredible impact and the high profile that technical visionaries can have.
But on the whole, engineering has very few recognizable faces. Bill Gates, people recognize. Steve Jobs, ditto. Mark Zuckerberg maybe slightly less, but among the younger generation he's a household name and face. But if you ask people to name a famous current day engineer, is there anybody but those three that Joe Schmoe on the street could come up with?
I think it's a shame there aren't more modern-day engineering celebrities.
And in fact, if you ask people to name famous engineers in history – it's also pretty hard to do. Names that you might get – Albert Einstein, Isaac Newton – are actually mostly scientists, not quite engineers.
I polled around my circle of friends, and the consensus was that perhaps Tesla, Hewlett, Packard, and Ford might be the only engineering names that are common enough to count as "celebrities" in the engineering field.
Bill Nye actually has a MechE degree from Cornell, and out of all those names, he might be the only face people recognize!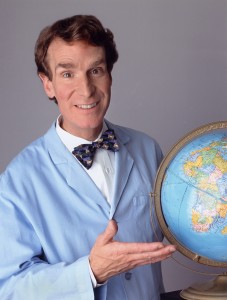 What do you think? What famous engineers would people recognize – the name, or the face?
Maybe we should start a red carpet event for engineers – with awards for the best engineering feats that year! Wait, no, it'd be too hard to get engineers into black tie dress, and to keep them from playing with the award-nominated widgets… 🙂