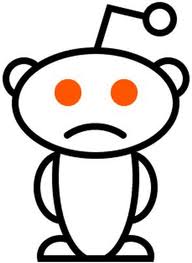 Like most people, I've been known to Google myself.  I recently came across a reddit link to my interview on EEWeb.  And as soon as I linked to the page, I got very POed.  Underneath the link was a lone comment:
I winced I'm sorry >.<

Why do girl EE's look like that and not like the hot stuff from the Business and Admin Depts??
My first response, of course, was to think that this was ridiculous as a) I know several very beautiful women who are engineers and b) it's not like most of the male engineers I know are fashion models, either.  I also thought the obnoxious commenter needed a good dose of some Single Dad Laughing.
After my initial WTF response, I calmed down and decided that perhaps I should look at it from a different perspective and try to answer this moron's the question.  Why aren't there more hot female engineers?
The short answer is, of course, because of men like this commenter: men who are more interested than a woman's looks than her ability and talent.
I can tell you, to begin with, that despite my lack of hotness, I get ogled way more than I like.  (See here, as a very recent example, and here for an older one.  Guess I never realized my propensity for replicating post titles.)  I can remember incidents with certain professors where I was made very uncomfortable because of this sort of behavior…and these were just the ones I caught.
In light of these experiences, I think a serious problem is that women are first viewed as sex objects.  Given the choice between this sort of treatment and those in more women-friendly fields, I am guessing more women are a lot smarter than I and just plain avoid it.
Most women I know who are interested in engineering are also not terribly likely to wear a lot of makeup.  The reasons that I've encountered seem to be either that they feel like it's a waste of time or that they don't like the attention it attracts.  (See above.)  As it turns out, women are assumed to be more competent if they wear makeup.  However, the more makeup a woman wears, the less people trust her.  So…damned if you do, damned if you don't.  Women in engineering are probably those that can deal with either or both of these situations without too much loss of confidence…because a lot of self-confidence is needed to navigate that minefield.  I'm guessing that's not a lot of women.
Finally, there actually have been studies about why women leave engineering, and it mostly comes down to climate.
In putting all this together, I think the answer to the gentleman's question is fairly simple: there aren't that many women in engineering to begin with, and his attitude is the kind of thing that drives women away.  Let's put it this way: only a small number of women can be fashion models, and if you have very few women in engineering to begin with, you're going to have an exceedingly rare number of fashion models.
I completely disagree with the assertion that "all" women engineers are not attractive, though.  In fact, I think a lot of them are.  I think the individual in question, however, probably doesn't attract many women, regardless of appearance, because of his sexist attitude.