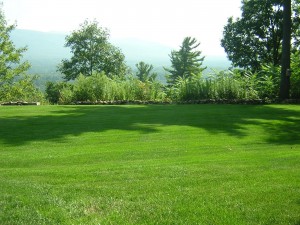 This past weekend, Chris Gammell posted about changing demographics in engineering and was kind enough to have a survey on it. I've had a chance to preview some of the results and some of the comments from readers that responded. One of the themes that I saw in the results was definitely a case of older engineers essentially saying "Hey you kids, get off my lawn!".
And while I am somewhat sympathetic to that sentiment because it sucks being passed up for someone else, let alone someone (potentially) half your age, it's pretty lame for older engineers to complain about younger engineers. There are some pretty acute reasons why it sucks to be a young, new engineer. I've commented on this in the past, but I'm going to expand it here.
On the job training – Back in the day, when companies wanted good engineers, they took competent, dependable people, and trained them to be engineers, technicians, etc. Many engineers of that generation worked their way up from the "shop floor" to project lead, manager, and other higher engineering positions through (10s of) years of service. But in the days of Monster and other job sites, companies now just hire someone with the right CV and don't give a damn about on the job training. For new, young engineers, this a particular problem because job training is often difficult to do outside of work hours (with companies expecting 10 hour days) and the cost of education skyrocketing. This also limits job security, which brings me to my next point…
There's no such thing as job security – Sure, as an older engineer in your 50s and 60s, you've had to experience a lack of job security in the last decade. But, prior to that, you may have had 20 or 30 years of a rock solid job. That's a long time to raise a family, have a stable home, and save some money. New, young engineers will never have that opportunity. That's something of a bygone era. I can't find the link to the statistics but most new engineers stay in a position at a company for at most 5 years. Then, they're job hopping, which is difficult for family life, is expensive (to both the engineer and the company), and is only going to be a stable situation for another five years. Older engineers experienced decades of job security, something that us new, young engineers will never know. It's also training us to be more cutthroat in our approach to jobs, leading to…
Engineers are becoming mercenaries –  With a lack of job security, and no on the job training, only the most competent engineers will ever see any stability. The rest will be pretty jaded, always wary of a too-good-to-be-true scenario, and less likely to work well in a team. Think about it: would it really be wise for a young engineer to take on extra duties or help train someone when it may not be noticed by the powers that be? No. Presumably, it will take away from your work and leave you under performing compared to you peers. That's a recipe for replacement.
Technology will make us obsolete much faster – Many older engineers have struggled at some point to accept the new way to do things or to pick up on new technology. In the past, companies would train people on new software/hardware to ensure everyone was on the same page (see #1). New engineers, on the other hand, not only have to know the fundamentals of engineering, all of the new advancements in the past 2 decades because of technology, but we're also supposed to be able to know 10 different software packages for various things, different computer systems, and all hardware from old analog oscopes to brand new FPGA systems. Those technology advancements have filtered out older engineers that can't keep up with the curve. But in the future, us young engineers will have to deal with the"young engineers" much sooner in life, because they'll know all of that software, hardware, and soft skills, and be able to write an iPhone app in 10 minutes to cure cancer. This won't happen over a period of 20 years as it has in the past, but rather 10 or even 5 years.
So when I hear grumblings from the older generation of engineers on how us young engineers don't know anything or will never be as good as them, remember that we haven't had the 20-30 years of extra training, job security, life stability, and exponentially increasing rate of technology change.