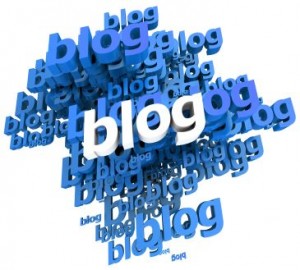 …when you have a lot of other stuff to do. It's not that blogging is difficult, although I think I'm running low on relevant topics. Rather, it's more of a time crunch that's killing me. I started blogging last February over at GEARS (not that I'm trying to self promote…) thinking that 30 minutes per day writing about some of my experiences with the tenure track process will be good for me. I'll be able to clear my head, vent occasionally, maybe get good advice from more senior readers, and possible help someone else that's in my shoes. Plus, blogging makes me keep up with other bloggers. I particularly like following Dr. Becca (@doc_becca, Fumbling Towards Tenure Track Tenure) even though she's a scientist because we're both at the same stage in the game.
When she posted about being paraded around like a new puppy, I totally understand what it means to go through that. The quasi-competition between our offices and labs is also fun. She has a fishbowl office, I have an office with a window. Her lab was probably better negotiated than mine. And so on.
At the same time, I'm finding it damn near impossible to get 90% of my work done, and teach, and mentor students, and do my academic service, and still find time to blog. I'm less than 6 months in to my TT (officially), and I have 5 proposals currently out, working on a 6th, planning a 7th. I've picked up two students (1 MS, 1 PhD), teaching a class that has lectures, labs, and projects. Forget about that paper and book I was working on. Haven't touched them in weeks…
…and I'm not even a month into my first semester.
On top of all of that, you're expected to go to new faculty orientations, "career success" talks, and socials, all of which take time away from doing to hardcore things that will determine whether you sink or swim.
And now coming full circle, with all of that, how do you tenure track/tenured profs find time to blog? Without fail, every day FSP has a new post. And she's a tenured (or full?) prof, with presumably a highly respected research program. I can't imagine how efficient you have to be to maintain that. And with that, I'm going to end this rant or diatribe or whatever you want to call it and start working on proposal number 6.
[picture credit: link]