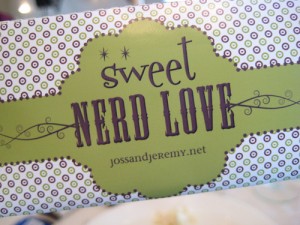 This is my wedding weekend. As such, I'm short on time and long on things to do. I apologize and hope you'll understand. But I was wondering about engineers and their mates. I've written before about Engineers' Significant Others and the various things they must put up with. I've also written about some of my own shortcomings as a natural cheapskate (and I posit that other engineers follow the same path). So there has been some writing on the topic before.
But the other day on The Amp Hour, I mentioned my impending nuptuals to Joe Grand and he mentioned that he prefers a partner that doesn't do the same thing he does. He said it'd be exhausting to come home at night and start working on projects, now with the added strain of the relationship. On the flip side of the coin, I've talked to Cherish before about how she is married to an electrical engineer (hi Mike!) and how that is beneficial, especially when she needs to talk through a problem with him.
I am excited for the future with my soon-to-be wife. She is not in a technical profession, but she's empathetic to the technical mindset (and all it's falterings). And for that (and many other reasons), I love her.
So what about you? I assume you, the reader, is an engineer. If not, I commend thee for taking a leap of faith and reading an engineering blog site. Would you marry an engineer? What would be your reasons for or against?
Thanks to Pixel Revolution for the photo