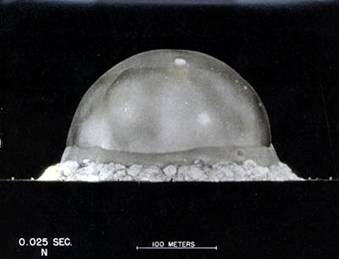 Paul's entry yesterday about an engineering competition he's judging brought back memories of my experiences competing on our high school's engineering team.  We participated in a competition called JETS, which basically involved showing up to a place with a bunch of other teams and solving various engineering problems – from all types of engineering.
In particular, I remember my team delegating problems.  After spending some time working on my problem, I said I was clueless.  One of my team mates scowled at me and said, "Try to figure it out using the units!"
This was my first (in)formal introduction to the concept of dimensional analysis.  Until I got to college, I don't remember too many of my teachers stressing the importance of units when solving problems.  I don't think I was alone as this was what caused me to have my worst group project ever. Once I got into college physics, it became imperative to keep track of those pesky buggers.  
During undergrad, the math club hosted a talk one week on dimensional analysis. More precisely, the talk was on a specific application of the Buckingham Π Theorem. Roughly speaking, the theorem says that the difference between the number of variables in an equation and the number of fundamental physical quantities used (like mass, distance, and time) gives you the number of dimensionless quantities that can be used in the equation. Another way of saying it is that your units need to match up.
The specific application was Sir Geoffrey Taylor's solution to finding the energy output of an atomic bomb. Taylor, who was a rockstar in the world of fluid dynamics, was asked to do some work on studying bombs, but he was not given any information about the actual energy output. In fact, this information was considered classified. Instead, he was able to view scaled pictures of the bomb after detonation.
Taylor, being the ingenious guy he was, made the very good assumption the shockwave could be characterized by the radius of the bomb shockwave and how it changed with time, the energy released, as well as the ambient pressure and density. The fundamental units involved are time, mass, and distance. Using these values and his understanding of physics, he was able to come up with an expression for the energy as a function of these variables. His estimate was about 20% lower than the actual value, but still a lot closer than most of us would have come up with, especially considering the simplicity of the approach. (For a more thorough and detailed explanation, you can read the pdf available here.)
Although I've never had to opportunity to use dimensional analysis on something like an atomic weapon, I have used it quite frequency on more mundane problems. It's always a good skills to have, and a great way of checking your work.
What clever methods have helped you out in your work?