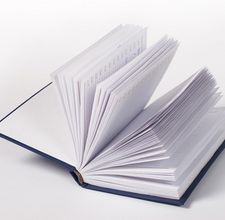 So those of you who have followed me on twitter (@profgears) may have noticed my excitement over submitting my first proposal. What started as a smaller, single PI proposal actually got absorbed by a much larger proposal with multiple universities involved. I'm actually pretty glad for that because I was totally unprepared for how to write a proposal and communicate at levels much higher and certainly out of my comfort zone. And now, it's hurry up and wait for a few months before the reviews get back. I hate this part, as does probably everyone, but it a necessary evil.
So, I thought I would jot down some thoughts while it's still fresh in my memory and I will hopefully look back on this with some nostalgia when I'm an old, feeble, tenured prof.
Overall, it's not so bad – One of the bad things about this proposal ended up being a very good thing. We (the whole group) got started late with me joining even later than the others. This meant it was a mad scramble but it was only that for about 3 weeks. My guess is the PI had more sleepless nights than I did, but it was quick and fairly painless. In the end, it really wasn't worse than last minute experiments for a paper or conference presentation.
Get experience during your PhD – Prior to this, I had no proposal experience. Unlike many science fields, engineering fields tend to not have many opportunities for writing proposals until you actually have a faculty position. There are some exceptions with Fullbright Scholarships and the like, but they are not 45 pages long with 7 figure budgets. By comparison, one postdoc I applied for asked for a 2 pages research proposal to accompany the application. What I wrote there is of a wholly different size and scope than in this proposal. So here is my advice, even though it may seem like more work for you during grad school. If you're a PhD student and you want to go into academia, ask your advisor if you can look over their shoulder during the proposal process a few times. That will hopefully give you at least some insight into the depth of the process. (Maybe this is the norm in the US but it certainly wasn't in Europe where I got my PhD.)
Be honest about your role – I was very open with the main PI about being a n00b at proposals. And, I wanted to make sure I held my own weight while contributing in the areas that I felt comfortable. I did do some writing, organized some ideas, and added some more depth to others, but for the most part, I did many of the annoying things. Proofreading, organization charts, figures, task lists, double check budget numbers, and applied "fresh eyes" to sections to see if they made sense. Since I came within the group late in the game, the overall ideas were fairly established but by coming in later, it's sometimes easier to see if the project flow makes sense. I was able to shed some light on confusing areas, streamline others, and assist with the overall organization (simply because I had to understand it as well). While it seems like peon work, someone has to do it and I was decidedly the lowest on the totem pole. That's my role in big proposals, for now at least.
Things are much more fluid – One of the shocking things was seeing how the proposal morphs into various unwieldy shapes and only snaps into shape at the last minute. I came into this with a "kum-ba-yah" mentality where we're all working together for a common goal: getting funded. However, it's a little more strategic than that and each individual PI obviously thinks their idea is the best and deserves the front and center attention. As a result, each new version of the proposal got bigger and bigger for certain sections, almost with the notion of "I wrote more for my section so it is teh epicsauce". From the PI's perspective, this is probably a lot harder to manage, but that's probably why they were PI on a 5 university project.
Project budgets hold many interesting things – These "things" include estimates of salaries for your co-workers. It was interesting for me to see if I negotiated correctly. Also, you can use it to compare the cost of students and funding a group at one place versus another. Tuition waivers can make a big deal in the overall budget. And you get to see the level of funding your other co-PI's have which gives an indication for the amount you need to bring in to keep pace with them.
Those are the main things I took away from my first proposal experience. Anyone else have any thoughts they want to share on their first proposal?