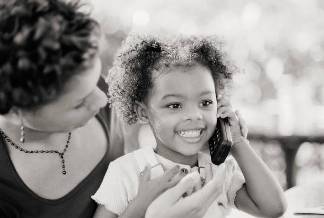 This week's theme is our biggest mistake. I couldn't boil it all down to a single moment but I know what's been the problem in the past and what will finally get me in the future: my big mouth.
It's not that I talk a lot it's that I'm not great about saying the right things. Especially to the right people. I have a tendency to talk to my coworkers the same as I talk to the big boss. And I've noticed the big boss doesn't like that. My coworkers are, for the most part, accepting of my frankness and perhaps occasional sarcasm. I've had superiors as well as college professors turn on me in an instant when they think I'm not showing them the proper respect due to them. The problem is I'm not really good at kissing up. I don't know what to say, it comes across as awkward and forced and even the kinds of people who like to be kissed up to don't enjoy my attempts at friendly banter and compliments.
In the past it's meant I've been too honest. Paul Clarke just posted to admit readily to your mistakes in order to save face. I'm so quick to admit to mistakes I probably admit to things that aren't really my fault and make an effort to stand up for other people who are being blamed for something when they aren't even there. That doesn't earn me any points with the absent person nor with whoever is doing the blaming.
I'm pretty sure I got all this brutal honesty from my mom. And honestly I'm incredibly proud to be like her in any way, even this way, even if it gets me in trouble. I'd like to think it's a strength of character that I learned from her. I'm not sure I could be a good engineer if I wasn't also a strong woman at heart.
I'd like to think of myself as an honest and not overly optimistic type of person. To my equals they either like this about me or they are not telling me they've dismissed it as some weird personality quirk. But to someone high up enough, who's used to being treated with a fair amount of respect, somehow this comes off all wrong. I've had to make an effort to say as little as possible, focus on only answering questions, and limiting my questions and answers and acting as much like a robot as I possibly can. This seems to give the least offense.
But I know that I will slip up one day and try to make a joke or bring up some other topic or just not add enough deference and awe to my speech and I'll see the switch flip and the anger errupt again: all because of something I said. What do you think readers, do you find yourself having to censor what you want to say often? In front of whom and why do you think that is?