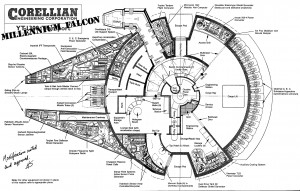 Talking about documentation is probably something you enjoy about as much as sticking your hand down the garbage disposal with the latter having the advantage of being far less boring. But if you don't document, you're in a lot of trouble.
A good drawing is like a good friend. Sure it requires a bit of work upfront. You have to tend to the relationship, find the things you have in common, or in this case slave over an overworked computer yelling at your CAD program for why it doesn't recognize the table you just inserted five minutes ago and won't let you add a new row to it. But in the end an assembly drawing is priceless.
When that guy is on vacation (or in a coma) was the only one who knew what that fitting was correctly torqued to or what generic part you ended up using when the machined one wouldn't fit you'll thank yourself for keeping good records.
Start with a good assembly drawing. It should be everything a technician needs without your supervision to assemble everything. A good parts list lets that technician know what grommet he's supposed to use in one place and which way the coupler goes in at another. You probably already needed detailed drawings to get the parts built, but don't neglect the assembly drawing. And don't forget to redline it when you change something or use a substitution, especially in a test program, because once you get to the real thing it'll be that technician who's gone and doesn't remember what crushed washer he substituted and nobody tracked it.
So when's documentation saved your ass? When have you decided to go with shoddy paperwork instead and have you regretted it later?