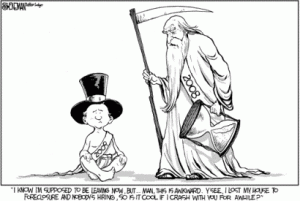 There's nothing new about complaints about "kids these days" or young people claiming older just "do not get" them. But there is something relatively new in the workplace: possibly the widest age gap ever seen in the last 100 years of corporatism in the western world. (Notice I'm not making any claims here on pre-industrial or early industrial societies. )
Ask a Manager just had two age-related posts in a row. First from the old and crotchety side, my managers are younger than me!
I am having a hard time wrapping my head around the fact that I have to take orders from people who are no older than 18. I know they don't have as much work experience as me, simply because of age. The one girl was already complaining to me yesterday about how she has not gotten her raise yet and has more responsibility for less pay. I just cannot relate to that after looking for a full time job for two years with very little success.
While I think this particular individual is an ungrateful old snob, it does highlight a common issue now. What to do when your boss is younger than you, and by a lot. We ran the full length here of fresh out of high school kids working some jobs, fresh college grads getting hired as engineers, people in their 30s getting promoted to management, and employees all the way up to late 60s. I haven't experienced this role reversal yet but I can imagine it's difficult if you are a "senior" employee who has been passed over for a promotion and you watch someone 15-20 years younger become your boss.
It's difficult to recognize that sometimes the skills that make us a good employee do not make us a good boss. Or on the flip side, that life is not fair. If you've achieved "senior" status you might have skated through your working life with bosses who were older and more experienced than you, toughed out a few layoffs, felt you were respected and trusted, until your boss quit and they replaced him with someone young enough to be your child.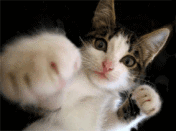 And in the other corner, from the youngins, older boss calls me kiddo. I have been called kiddo a few times in my short corporate tenure. It's awkward for both sides. It's awkward for me to be delegating work to someone who has a vast amount more experience than me. It's awkward when I feel like I'm patronized by well meaning older employees. I remind them of their daughter, and sometimes they remind me of my parents (or grandparents…just kidding). I've been called the nickname of someone else's daughter because we had the same name and often employees feel like I have more in common with their kids because I can give them advice on the college application process lately.
And even though there are complaints about my generation "not growing up" I know some people in my generation or slightly older feel frustrated about all the hangers-on who should have retired by now. We keep getting told that we'll all be valued and in demand just as soon as all those baby boomers retire. So there's frustration on both sides. But how do you patch up working relationships?
Young people need to remember that older people have more experience than them and still plenty of valuable things to contribute. That when you delegate work whether that person is your subordinate or someone who had 10 years experience when you were born you treat them with respect and you value their ideas and opinions. We won't have this opportunity to learn from them forever, while I don't believe the mass exodus in retirement is very close, we should still consider this an opportunity that they didn't have to learn from someone who's gone through the ropes. And young managers should do a good job at recognizing older employees contributions. Just because they are not management, or perhaps do not aspire to be, does not mean they aren't the Yoda of your group and if used properly can make you look like an even better manager.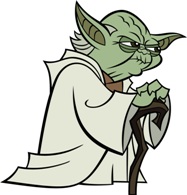 And older employees need to recognize that most times they promoted that young hotshot because she is damn good at her job. Because she has the skills in project management or in rallying the troops that you don't have. She might feel threatened by you and resenting her or trying to undermine her is going to accomplish nothing. Recognize that if you work together you can value that she's a good manager and you offer technical skills she doesn't have. If you fight back you'll only become more and more isolated. Chances are she's not being paid as much as you think she is and chances are you both have strengths in different arenas. Think hard about whether you really value the promotion for the opportunity at project management and more accountability or responsibility or whether you just needed a pat on the head to be reassured.
It's not easy working together in such an age-varied environment. And the typical tactics and games of corporate America don't make that any easier. But maybe we can find a happy medium in cooperation.