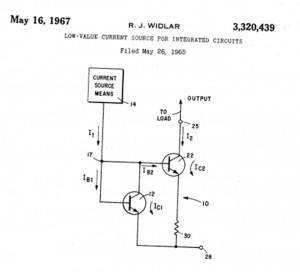 I wrote about my favorite class 2 weeks back; I talked about my favorite teacher/boss, who really influenced my engineering career and taught me some important skills. Today, I look at the flip side. I look at a class that really really was no good. However, it was the exact same reason: the teacher.
At first, I was going to mention a math class, similar to Cherish's post about how she nearly dropped engineering entirely. I completely associate with that. My calculus 3 teacher was a nightmare. However, it was still topped.
No, the class I took was surprisingly analog circuits. Yup, analog circuits, the thing I do on a daily basis. Except not quite. This class was instead chip level analog circuits, as opposed to board level. I've made this distinction on Fluxor's blog and my own before. I work with packaged chips, designing systems. Fluxor designs low level silicon on-chip designs. And yes, I still think the stuff Fluxor does is many orders of magnitude more difficult (and the pay matches, even the starting salary). But who knows? Perhaps I would be doing it today, if it weren't this class.
This was the third class in a series of undergrad circuits classes. The classes progressed in the expected order: introductory, intermediate and advanced circuits. I had the same teacher for the 2nd and 3rd classes. I talked to a friend about it recently and realized I should have learned my lesson after the first round with this professor. But I was interested in the material. I still am today! I long to learn more about analog chip design and layout; but this kind of knowledge is learned on the job and would definitely require a higher degree. A higher degree would require re-entry to the school setting, something I'm not willing to do right now.
As an example we still cite about the horrid nature of the second of three classes. We were on the final topic of the syllabus. When asked point blank whether the material would be on the final exam, the teacher said a very definite no. In fact, he was so convinced he was not putting it on the final test, that he had his teaching assistant teach the class the final day (the 1st time that semester). It all added up to the fact that this material was not relevant to the final exam, which was a good portion of the final grade in the class. Study study study. Talk to friends, review material. Study study study. Sit for the final exam. 1/2, that's right, ONE HALF of the final exam? On that topic. Panic. Scramble. Try to figure out how the hell it works. Pass the 2nd class, grumbling the whole way to the registrars office.
Lather. Rinse. Move onto the next class in the series.
The next class was learning analog integrated circuits. Like I said, Fluxor and I have discussed online the difference in programs we attended. His seemed quite rigorous, with labs dedicated to using high end circuit layout tools and attentive professors. Me? No, I was using colored pencils to shade in standard cell boxes on graph paper. The idea of standard cells are an admittedly important concept; however, working with tools that students in the 80s used, not as much (this was roughly 2005 at the time).
Throughout the class, the professor was not mean, but was strict. That's ok. Sometimes students need that, myself included. But his justification for the work we were doing and the business of it all? High salary. Not cool. I don't mean this from a moral perspective, money was obviously a driver of the behavior of many students. No, the factor was motivation at the lowest level. Having trouble getting through this 20 hour problem set? Well, the teacher said I should do it for a lot of money in the distant future. Wrong. I should do it because it's an important subject in a field I'm passionate about. It was obviously not the case for this particular teacher.
Teaching is a special skill that many professors lack. I realize I sound quite whiny about this instance, as I expected to while writing about my least favorite class (the other option was being really angry). When I pay top dollar for classes, I feel I'm allowed to have reasonable expectations. That class drove me away from interest in the area, getting a master's at my alma mater and school in general. I accepted a job in an related field (process engineering in a chip fab), but doing something completely unrelated to designing electronics. It was only later that I came back and realized what a rich field electronics design can be (albeit board level instead of chip level). I'm still studying and learning the subject on my own, but there are inherent limitations in both time and resources. If there's anything to be learned from my experiences, it's to appreciate the good teachers/mentors and the direction they point you towards; not all of them are like that.
What about you? Have you ever had a teacher or mentor that pushed you towards a particular field? Or did they push you in a different direction and you came back to it in some other way later on in your career? Let us know in the comments.