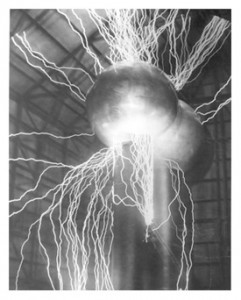 My favourite engineering class in university literally brings me back decades, to the second semester of my freshman year. The class — Electricity and Magnetism (E&M) — brought fear into the hearts of students. We knew this was the one class in Year 1 that would separate the would-be engineers from the pretenders. At least it would until Year 2 filtered out some more.
The class was offered under the Department of Electrical and Computer Engineering, which meant not only did EEs have to take this class, those in computer engineering had to take it as well. We were taught by an accented old Dutch professor, whom our class would be his last before retirement. The CE class was taught by an accented young Chinese professor, an expert in photonics.
In the hallways and school libraries, we'd often hear complaints of E&M from the CE class. In contrast, rarely anyone complained about E&M in our EE class. In fact, most found the class quite enjoyable, something that I haven't seen up to that point and have rarely seen ever since. Sure, the math was pretty challenging and the class was still hard; yet, the old Dutchman had a way of imparting intuition into these concepts that the math professor was unable to do, making the math come alive. It appeared the other class attended by the CEs was taught in the exact opposite manner, focusing mainly on equations and less on description. This left the CEs dazed and confused, wondering why they would ever need to calculate the electricstatic field at an arbitrary point in space due to a stationary distribution of charge located somewhere else in space. But it was a class I found absolutely fascinating.
That fascination was due to a high school physics class. My physics teacher handed me a book on Maxwell's equations and asked me to come up with an experiment. It was to be extra class work. I groaned initially, especially after flipping through the pages and realizing that the equations were way beyond my level. Still, the qualitative descriptions of the book and a bit of help from the teacher allowed me to come up with a simple experiment to test out the thinking of Mr. Maxwell. I surmised an arc discharge from a Van Der Graaff generator may be able to induce a temporary lighting of a small bulb some metres away. My teacher suggested using lots and lots of wire to act as the antennae for the bulb, and voila, it worked. I then put Maxwell aside until I ran into this E&M class, which finally allowed me to understand the mathematics behind this observed phenonmenon.
Still, vector calculus with its grads, divs, and curls did take its toll; after all, these concepts were only introduced in the previous semester. Witness my university transcript below from Year 1, Term B. The first column of numbers on the right are the class averages (my school used straight percentages, not GPA). The next column to the left, pixelated to protect the embarrassed, is my own personal mark. The column next to that is the course credit.

As you can see, the average score for E&M isn't too far above the passing grade of 60%. Our EE class average was also 10% higher than the CE class, meaning our EE class average was in the low 70's while the CE class average is pretty close to failing. That is the difference between a professor that actually is both competent at teaching and cares for his class versus another that is just going through the motions.
Indeed, it's was a class all about fluxes and those concepts have stayed with me until this very day, working its way into both my online pseudonym and the name of my own personal blog — The Flying Flux.
On a tangential note, my school was big into rankings. Note the class rank on the transcript above. In unofficial transcripts, not only were ranks given for one's engineering semester as a whole, ranks were passed out for each individual class as well. I'm not sure how other schools do things, but this is surely designed to give everyone an inferiority complex.