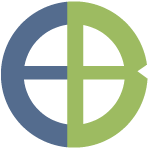 It's probably time for an update.
First, as you may have noticed, we have two guest bloggers: Paul Clarke and Mike Barr.  Paul works in PCB design (and a lot of other things!) and Mike is in embedded systems.  Rumor has it that we have another non-sparky who will be joining us soon.
Second, we'd like to say thanks to other bloggers (and Twitterers!) who have posted links to the site.  Both Rich Hoeg at NorthStarNerd.org and The Hermitage have posted great reviews.  Additionally, John Dupuis at Confessions of a Science Librarian has posted not one but TWO posts.  He gave our site an introduction as well as interviewed us.
Finally, FrauTech is guest blogging over at Scientopia.  You can check out her first post (The 'E' in STEM) here.