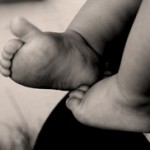 For my first blog here on Engineer Blogs, it's a great opportunity to introduce myself through this weeks topic: how we became engineers.
I'm an electronics engineer with a passion for digital and embedded microprocessors. I'm not certain that any of us consider ourselves normal engineers or that our routes to get here are typical. However, I certainly know that my route of getting into electronics at a very young age is definitely different.
I became interested in geeky stuff when I was less than ten years old. I remember being given a toy wind up clock that you could open the back of and pull all the gears out and then put it back together to make it work. I was always interested in how and why stuff worked and in the 70's, there was no kids TV on early, only Open University programs. I would be playing on the floor while Dad watched men in odd jackets talking about calculating the curve of a cord. This all sunk into a six year old and was not long before I started repeating what I'd heard.
At the time my Dad was a TV salesman / repairman so when our TV stopped working it would end up on the kitchen table with the back off. The view when you're only 4 feet tall of glowing valves and the warm smell an old TV set gives off is a kind of mystical magic and I just looked on in wonder.
In 1981 as the first NASA shuttle took off we got our first computer – A ZX81 by Sinclair. This was fantastic for me, as now I had something that would respond to being given commands, draw pictures and play games; a year later with a ZX Spectrum I was soon writing my own stuff and finding out how the hardware and logic of a Kempston Joystick worked. By then Dad was working from home doing TV and HiFi repairs and I got to fix computers and help people with them…all by the age of 12!
It was then I had a dream of being a service engineer that could fly into space and repair spaceships. Years later people repaired the Hubble telescope while it was still in space! OK, I may have never got off the ground but I went to college and got my Higher National Certificate (HNC) in electronics. I never did a HND (degree instead of certificate) or went to university to extend my education. Instead, I started work at the ground floor hand soldering PCBs and making wire looms. Within four years I had moved into design and was designing analytical equipment.
In the years that have passed I have worked on supermarket checkout scales, Engine Control Units for World Rally cars and Formula One. I've work in large and small companies and met some truly inspirational engineers along the way. Lucky for me I have had years of on the job learning and exposure to some dreadful projects that just went on for years when they should have never started.
This year I turn 40 and when looking back on my career and how I became an engineer I realize one thing: When I left college and got my first design role I had believed I was an engineer. However, years later I still aspire to be better and greater at my job. I hope that one day I can inspire others to enter and enjoy electronics as much as I still do. To get that same excitement of seeing an LED flash from a 555 timer years later — despite all the pain and problems that go with the job. I may never have a Ph.D. or get a cEng but I know that being an engineer is not just about passing an exam, nor is it a way or life, but more importantly it is a way of thinking.