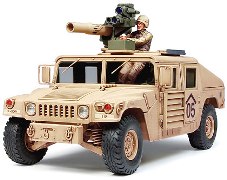 I was at an open house event for a company in my industry not so long ago and one of the engineers was talking about their difficulty in embracing the diesel engine platform. "I'm not sure why," they said, "but the military seems to be really pushing us to have diesels." There's plenty of good reasons, but let's back up a bit and refresh.
If you're talking internal combustion engines there are two major alternatives: spark ignition and compression ignition. Spark ignition is your basic petroleum powered family car. The thermodynamic cycle is actually completely different for a diesel engine. Spark ignition is what it sounds like;  a spark creates a flame in the combustion chamber directly burning your fuel. In diesel, or compression ignition, a small amount of fuel is injected which begins to vaporize forming a flammable mixture that will ignite and burn on its own. The heat from the engine is enough to keep the combustion process going and many diesel engines have heater plugs rather than spark plugs to ensure ignition. As a result of the thermodynamics, diesel engines have a much higher air-fuel ratio. This results directly in higher engine efficiency.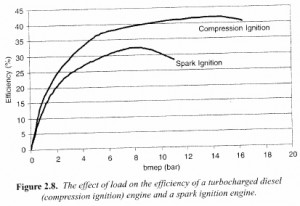 So why is diesel such a rare thing in America? The increased air-fuel ratio is limited by emissions ratings and actual engine design has to follow that. But the military is often not bound to such constraints. Diesel is incredibly versatile and the military uses it everywhere: tanks, humvees, destroyers, and even planes. Jet fuel is not equivalent to diesel, but other substitutes like biofuel from vegetables or algae can run in diesel engines with slight modifications. If the military can use the same fuel for a truck that it uses for a transport aircraft than it's done a good job at staying efficient.
Logistics are such a big thing when even the Army has its own aircraft and every branch becomes more diverse, agile and flexible with every new piece of technology integrated into their strategy. It's funny to think of something as old and proven as diesel fitting into that strategy but it does. I'm sure this is one small piece of the Pentagon's effort to streamline defense forces. Everyone's familiar with MIL Specs but actually mandating standardization across military contracts will likely lead to better results overall.
In related news, the USDA approved a green bio-based product label. So many of our plastics are manufactured with petroleum. The government had mandated a certain amount of its own purchases be for products produced with environmentally friendlier biofuels instead. This created a demand and now it's at the point where the USDA label will confer status on these products and allow consumers to purchase them. So a success story for how government spending can really boost initial production and allow it to come to a point where it's ready for consumers.